Best Practices in Congregational Ministry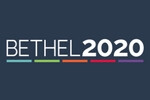 One of the first tasks of the Long-Range Planning Committee is to look best practices in congregational ministry. A valuable resource for this activity comes from a group of church consultants who have written books and articles published by the Alban Institute of the Duke Divinity School, widely regarded as an authoritative source on congregational vitality.
This week, the Committee will be looking at the topic of shared identity and purpose. Here's an excerpt from Alban author David Brubaker from his essay, "Healthy Congregations Have a Clear and Shared Center" (2015).
"Identity is vital not only for internal unity but also for our engagement with others outside of our congregations. A shared purpose is equally important, as it provides a 'social glue' for members who can work or serve together even when their beliefs are not entirely congruent.
In practical terms, this means that congregational leaders need to pay more attention to the 'center' or core of the congregation than they do to maintaining the boundaries. A congregation's core is often expressed through its written statements of vision, mission and values—and even more so, is lived out through its behaviors. A congregation whose stated mission is to 'welcome ALL who wish to worship God and serve others' will create welcoming norms and practices that help all who come to indeed feel welcomed."
Explicit statements about Bethel's identity and shared purpose will be very helpful as the Committee leads the conversation on best practices for Bethel in hospitality, worship, faith development, mission and service and generosity. Watch this space for reports from us on our work in describing Bethel's clear and shared center.
Bethel 2020 Long-Range Planning Committee