Bethel 2020: Preparing the Framework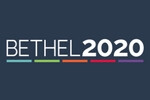 Membership of the Long-Range Planning Committee has now increased to forty. An orientation for the expanded group will be held October 17 to prepare for the Five Practices Symposium on October 28.
The Five Practices are functioning as a framework for constructing the Bethel 2020 plan, which is built around the mission to "connect, grow and serve." The goal of the symposium is to generate the "best ideas" that will lead to enhancements in Bethel's ministries and a strong sense of direction for the future.
Think of the process as a funnel:
The meeting on October 28 is designed to build on participants' awareness of Bethel's culture and strengths and the Five Practices to generate those best ideas which will be refined into decisions about ministry priorities that will lead to actions for the next three years.
The goal of the second symposium on December 2 is to refine those ideas into the draft of the plan, which will then be given a final overview January 8, 2018 and presented to the Council not later than January 15, 2018.
Please continue to pray for the planning committee and Bethel.
Bethel 2020 Long-Range Planning Committee