BETHEL 2020 Strategic Plan to Sustain the Mission of Bethel Lutheran Church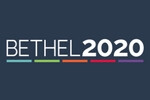 STRATEGIC PLAN TO SUSTAIN THE MISSION OF BETHEL LUTHERAN CHURCH

Bethel's Vision for Mission
"Bethel Lutheran Church is a place for people of all ages to CONNECT with God and others, to intentionally GROW in their faith, and in turn, to put our faith into action and SERVE as Jesus directs us."
The purpose of this Strategic Plan is to sustain our congregational mission to CONNECT, GROW and SERVE long into the future. The essential components of this Plan were developed by a strategic planning group consisting of forty members and staff who met during the Fall of 2017. The plan was adopted by our Church Council in February of 2018. We hope the short term and long term objectives of this Plan will inspire our congregation and guide us as we respond to the future to which we believe God is calling us to.
SHORT TERM OBJECTIVES
TO EXCEL AT FIVE CORE PRACTICES OF MINISTRY
The planning groups studied the book, Five Practices of Fruitful Congregations (Robert Schnase, 2007), and found the five core practices provided an inspirational framework to organize our planning.
RADICAL HOSPITALITY

that invites everyone to experience a sense of belonging;

PASSIONATE WORSHIP

that draws hearts, souls and minds closer to God;

INTENTIONAL FAITH DEVELOPMENT

that nurtures faith and learning in small and large group formats;

RISK TAKING MISSION AND SERVICE

that helps people discern their call to help others; and

EXTRAVAGENT GENEROSITY

that inspires people to give of themselves generously and cheerfully.
Being adept at these five core practices will enhance our ability to be a place for people of all ages and stages in life to Connect, Grow, and Serve.
A CULTURE DEDICATED TO RADICAL HOSPITALITY
RECOMMENDATION: Create and nurture a congregational culture dedicated to the inviting, welcoming, receiving and caring for all.
IMPLEMENTATION: To lead this effort, we recommend creating a Hospitality Committee appointed by the Church Council and charged with developing a plan and organizing the necessary actions and resources to implement them. The work of the committee should include determining the characteristics of a culture dedicated to Radical Hospitality we could adopt, and determining improvements to our physical space and to access needed.

PASSIONATE AND ENGAGING WORSHIP
RECOMMENDATION: We have an increasingly diverse population consisting of four or more generations, each with their own preferences in music and worship style. We should examine ways to build on and expand our worship and music offerings by examining our staffing, technology, and space. We also should seek to involve more Bethel members in helping lead our worship and music.
IMPLEMENTATION: This effort will be led by our pastors and musicians, and could include a new addition to staff: Director of Music, Worship and the Arts with expertise leading worship and music and incorporating the arts, plus being knowledgeable in the use of technologies to support and advance worship services.
INTENTIONAL FAITH DEVELOPMENT FOR LARGE AND SMALL GROUPS
RECOMMENDATION: Create more opportunities for faith development for all ages by increasing both large and small group offerings. Small groups create and nurture strong personal relationships. Large groups can provide opportunities for education, fellowship, and specific life events such as those grieving the loss of loved ones or learning about spiritual development in various stages of life.
IMPLEMENTATION: There is a newly formed committee for small groups, and we recommend creating an additional committee for large groups with an expertise in education, including the application of technology to learning. These committees will be responsible for developing large and small group activities and coordinating staff and volunteer support.
RISK-TAKING MISSION AND SERVICE PROJECTS
RECOMMENDATION: Assess our current activities considering both risk taking and hands-on interaction. Consider the possibilities of creating additional ministries which could involve additional members. Consider partnering with other churches and organizations.
IMPLEMENTATION: We recommend creating a Mission and Service Task Force, which includes a pastor, charged by the Church Council, to organize and develop a plan for a permanent Mission and Service Committee. The permanent committee will oversee all facets of our mission and service projects, including assessing the impact of missions and service projects now and in the future.
EXTRAVAGANT AND CHEERFUL GENEROSITY
RECOMMENDATION: Create a cheerful giving culture by promoting and celebrating the unselfish willingness to give and share our time, talents and resources to make a positive difference in the lives of others and ourselves. In addition, being more intentional and clear about the ways we align resources with our mission, and communicate better on how and why our resources are allocated.
IMPLEMENTATION: The current Stewardship Committee could be tasked to develop initiatives and action plans.

LONG TERM OBJECTIVE
TO WORSHIP IN ONE LOCATION
RECOMMENDATION: Move towards worshipping as one congregation at one location, while maintaining our downtown presence.
To build a stronger sense of congregation unity and community, and to make the most effective use of human and financial resources. Our planning group believes the time is right to begin studying the options and implications of expanding Bethel Highlands and to study possibilities for the future of the Downtown location.
The planning group identified many potential needs which we have at Highlands:
∙ A new, larger sanctuary, with an organ
∙ A larger greeting area (Narthex) with centralized welcome desk
∙ An up-to-date coffee area
∙ A nursery
∙ An enlarged kitchen
∙ Expanded office space
∙ Additional Sunday School and preschool space
This process will also study the options and possibilities for the future use of Downtown given its strategic location and low operating costs. Downtown has many current uses and the possibilities for others:
∙ The Engedi Room is great asset for our youth but we need more space
∙ Reconfigure space for expanded use by our youth
∙ Excellent acoustics provide an outstanding space for vocal and instrumental music
∙ Consider partnering with local non-profit and social service agencies to use the space for other purposes
∙ Small classrooms perhaps could be used for music lessons
IMPLEMENTATION: We recommend the Church Council appoint a Facilities Master Plan Task Force charged with the responsibility of proposing a long-term facilities master plan for our locations. This plan would determine the various space needs of Bethel, consider various options which reflect changing trends, estimate our capacity to fund improvements and make recommendations for the future use of Highlands and Downtown.
IMPLEMENTATION INITIATIVES
RECOMMENDATION: Bethel has grown over the years and there is a need to review and update its governance model and staffing plan to reflect the current environment. The leadership in achieving the two objectives will be provided by the council and pastors. The following initiatives are recommended:
The church council appoints a task force to review and update our governance model and make recommendations to clarify and improve our lay staff organizational structure.

The church council develops a comprehensive three-year staffing plan for 2018-2020 which will reflect recommended personnel changes and related budget implications.

To align our financial resources with the detailed financial needs of this plan, create a comprehensive approach to multi-year budgeting which includes the General Fund and the Capital Fund needs for 2018-2020 and beyond.

Create a tracking system to measure progress which will be reported to our congregation on a regular basis. Modifications to the plan will be considered as appropriate.

Formally review no less often than every three years.
STRATEGIC PLANNING PARTICIPANTS
Marshall Agrey, Kelle Anderson, Dawn Arnevik, Missy Austreng,
Kristen Barlow, Alan Burchill, Tim Chukel, John Clymer,
Lisa Denny, Paul Gavic, Mary Gerzmehle, Kristen Gillingham,
Peggy Hale, Benjamin Halunen, Juli Hilding, Karin Holt,
Skip James, James Johnson, Andrea Jorgenson, Kristin Kurzejeski,
Edith Lampman,John Lestock, Sonja Maki, Erin Mason,
Chuck McGill, Kelley Nelson, Lacey Nolan, Erik Olson,
David Orf, Jeremy Palm, Karen Pavlis, Douglas Peterson,
Molly Powers, Cindy Snegosky, Darrel Schoberlein, Ladd Sonnenberg,
Luke Steele, Shane Strack, Ralph Swenson, Ralph Van Keulen,
Steve Weekes, Richard Wilson, Diane Wolf