Forty in Prayer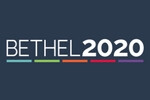 The number forty is recognized as an important number in Bible stories. Both Old Testament and New Testament commentators associate it with periods of testing and trial, often leading to times of renewal and regeneration. We are very pleased to announce that forty Bethel members and staff have agreed to participate in two gatherings to work on our long-range plan. The gatherings are called Five Practices Symposia because they will focus on ways to apply the Five Practices of Fruitful Congregation to Bethel 2020.
The initial Five Practices Symposium will be held at the Highlands campus on Saturday, October 28. The Symposium will include a presentation on the Five Practices and their utility as a framework for ministry planning followed by discussion; individual workshops for the five working groups followed by summary reports to the entire Symposium followed by discussions; and a closing event to provide participants with communication tools to share with others in the congregation. A written report from the Symposium will be issued for congregational information with opportunities for feedback and suggestions.
Please keep the forty participants in your prayers.
Bethel 2020 Long-Range Planning Committee