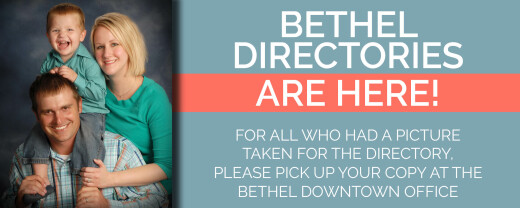 Church Directories are here!
Bethel partnered with LifeTouch to update our online database (My Bethel Account) and provide a printed church directory. As Bethel continues to grow, providing opportunities to connect with one another is more and more important -- we're starting with putting faces to names!
All individuals and families who did a portrait setting will receive a church directory.
Thank you to Diane Wolf for coordinating volunteers for all of the picture times.