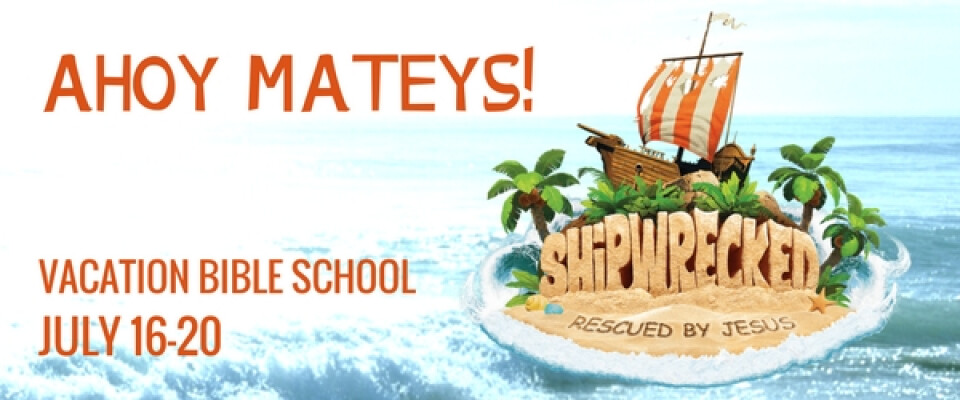 Daily, from 07/16/2018 to 07/20/2018, 9:00 AM - 12:00 PM
Venture onto an uncharted island where kids survive and thrive. Anchor kids in the truth that Jesus carries them through life's storms.
For youth age 3 through entering 5th grade. Volunteers entering 6th grade – 105!
VBS CD available for purchase within the registration form.