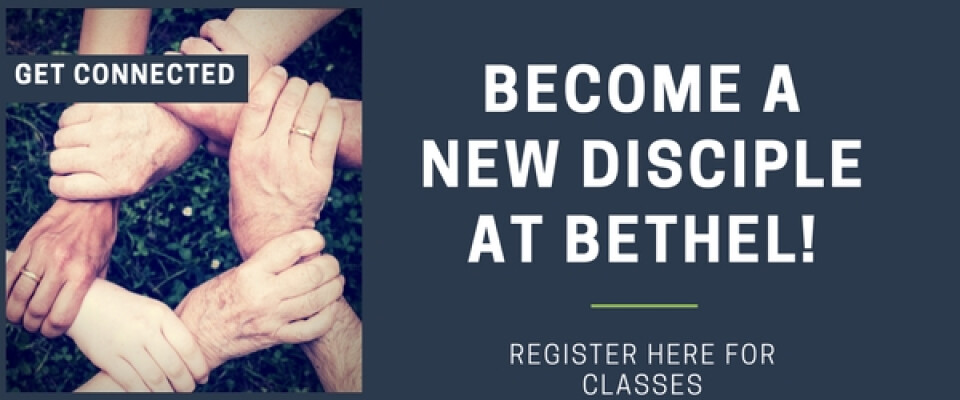 Thursday, January 25, 2018, 7:00 PM - 8:15 PM
Have you considered becoming a new disciple at Bethel?
Here is the opportunity to hear about the ins and outs of Bethel, meet the staff, and learn what you can expect in ministry with Bethel.
Four sessions are: Thursday, 1/25, Monday, 2/5, Thursday, 2/15, Tuesday, 2/20.
New disciples will be received Sunday, February 25, at the 9:30am worship service at Highlands Campus.
Free child care available upon request - please specify with ages/gender of your children that will attend with your registration above.