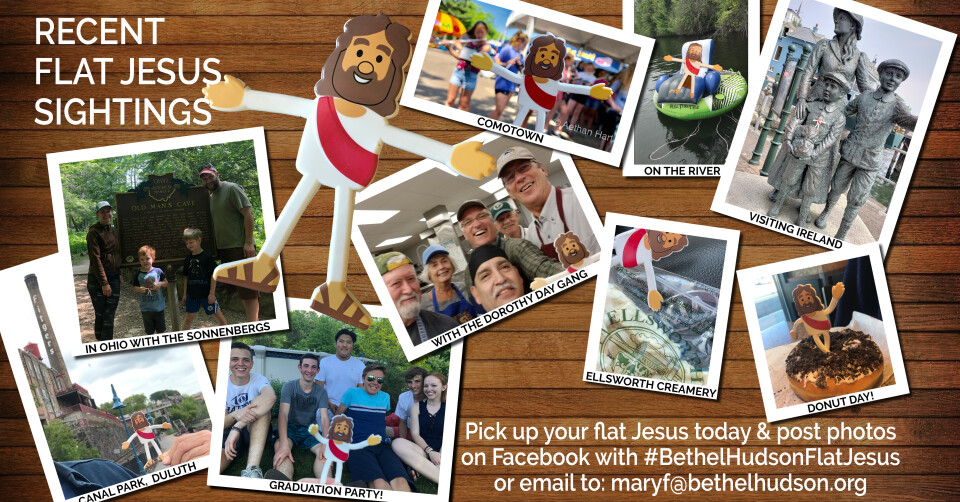 Daily from 05/25/2018 to 09/04/2018
Where are you and Jesus going this summer?
Whether you're traveling near or far or not at all, remember to bring Jesus with you everywhere! Wherever you are, snap a photo with your Flat Jesus and share it on Facebook with #BethelHudsonFlatJesus or email
If you haven't already received your Flat Jesus, be sure to get one the next time you are in worship - there is one waiting for you!
See where other's are going with Jesus too!