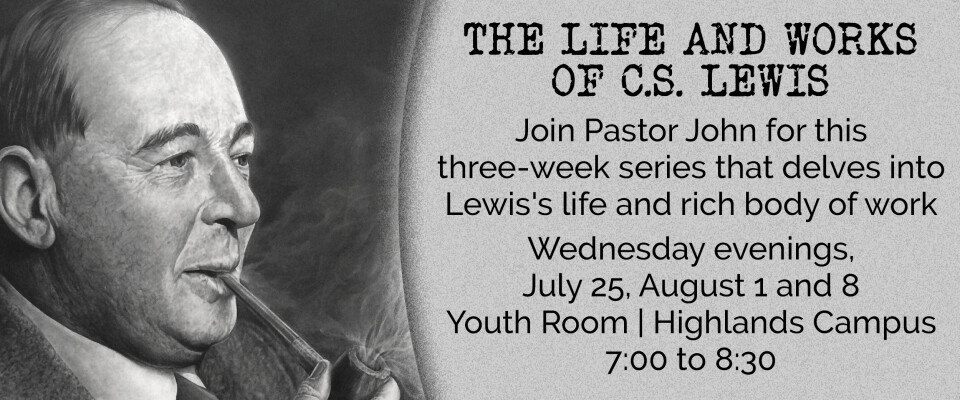 Every Wednesday, from 07/25/2018 to 08/08/2018, 7:00 PM - 8:30 PM
THE LIFE AND WORKS OF C.S. LEWIS
A three week series on the various writings of this profound English author and thinker.
Join Pastor John for film clips, selected writings, and discussion on Lewis's rich body of work.
Classes will gather Wednesday's, July 25th, August 1 and 8th in the Youth Room at the Highlands Campus from 7:00 to 8:30.
Please register. This will help us with planning and set-up.