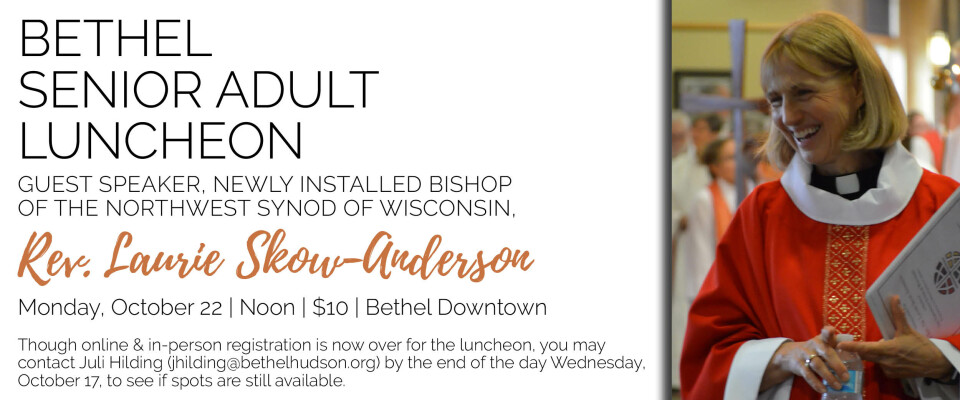 Monday, October 22, 2018, 12:00 PM - 1:30 PM
BETHEL SENIOR ADULT LUNCHEON
With Guest Speaker, newly installed Bishop of the Norhtwest Synod of Wisconsin, Rev. Laurie Skow-Anderson
Monday, October 22 | Noon | $10 | Bethel Downtown
Please register at bethelhudson.org or at the Bethel Downtown office by 10/15.
To aid planning, payment is required with your registration.
Though online & in-person registration is now over for the luncheon,
you may contact Juli Hilding ( ) by the end of
the day Wednesday, October 17, to see if spots are still available.