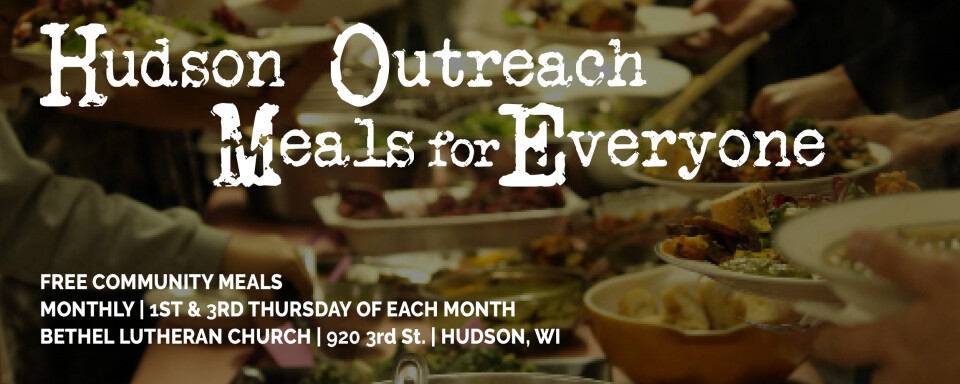 Thursday, November 15, 2018, 1:00 PM - 7:00 PM
HOME (Hudson Outreach Meal for Everyone) meal is a free meal served twice per month by Hudson area churches on a rotating basis.
Churches from throughout Hudson will work together to host the Thanksgiving H.O.M.E. meal on November 15. The Foster family has supplied the turkey, gravy, and dressing for the meal since the beginning in 2006.
Volunteers are needed:
1:00 - 3:30 | Food prep | 2-3 Volunteers needed
3:30 – 4:30| Final set up and kitchen clean up | 2-3 Volunteers needed
5:00 - 7:00 | Busing tables, washing dishes | 12-15 Volunteers needed
We will also need 4 pies.
If you would like to bring a pie, volunteer or donate to the meal, please click on the link below or contact Greta Shafer directly at: or 386-2844 to sign up or for more information.
Thank you to all who signed up to help! Watch for information about the H.O.M.E. Christmas Meal on December 20