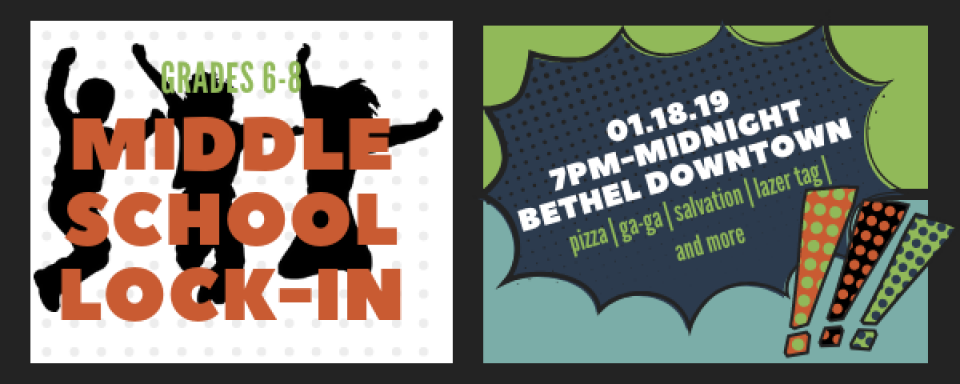 Friday, January 18, 2019, 7:00 PM - Saturday, January 19, 2019, 12:00 AM
Come one, come all middle school students for a lock-in complete with pizza, snacks, games (Salvation!), laser tag, devotions, Ga-Ga and more!

Registration Deadline: January 16

Chaperones: 8+ chaperones are needed - can you help chaperone this event? Contact Cindy Halunen ( )

Youth Ministry Waiver - All participants must have a completed 2018-19 waiver. Click HERE to complete the waiver or check with Marcie Andrews ( ) to know whether your waiver is up-to-date.