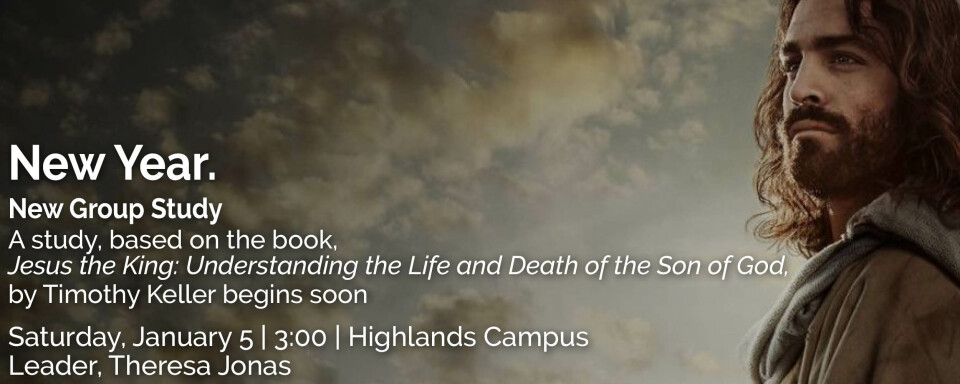 Every Saturday, from 01/05/2019 to 02/16/2019, 3:00 PM - 4:30 PM
Ready to join a new group to start the new year off right?
Starting on Saturday, January 5th at 3:00 at Highlands, we will be reading the book, "Jesus the King: Understanding the Life and Death of the Son of God," by Timothy Keller. Part I of this study will take 6-8 weeks. Fee: $12 for the book. Please sign up and pay online.