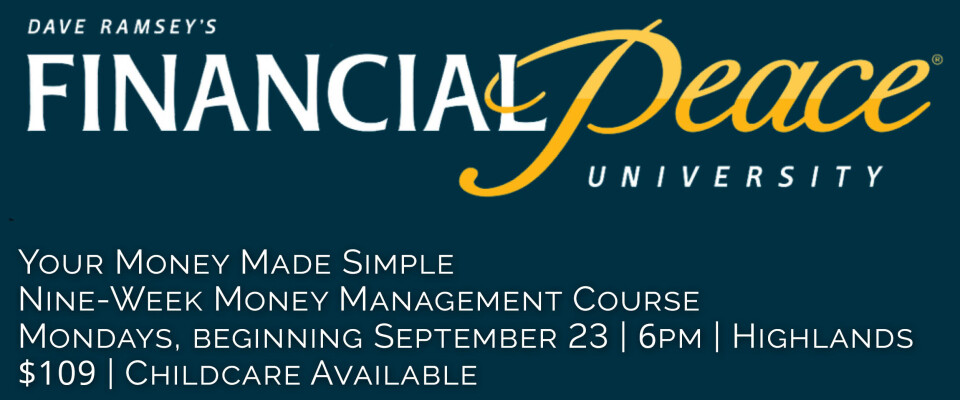 Every Monday, from 09/23/2019 to 11/18/2019, 6:00 PM - 7:30 PM
Financial Peace University: Beginning Monday, September 23,
Financial Peace University will help you take control of your money, plan for your future, and transform your life. It's a great opportunity for a fresh start with a new plan for seeing money and possessions God's way. During this nine-week class, you'll learn a biblical perspective on finances and discover powerful tools for a life of financial freedom!
Mondays | 6 -7:30pm | September 23 - November 18, 2019 | Coordinators: Ben and Nicole Lato
Cost: $109
If the cost for this class is prohibitive and you would like to discuss financial aid to attend, please contact Pastor Kris Kurzejeski at:
Please note that a minimum of 4 participants registered are required to make this class a go!
Click here to register for childcare during the class