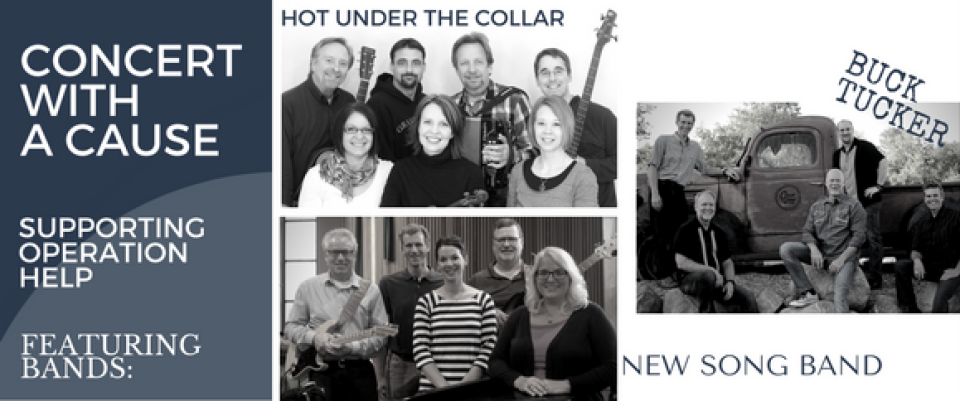 Friday, September 15, 2017, 7:00 PM - 9:00 PM
Tickets are available for Concert with a Cause featuring Hot Under the Collar and special guests: Buck Tucker Band and New Song Band. Rock to folk blues to blue grass and some Cajun at Highlands Campus.
Proceeds will go to support Operation Help. Tickets are $15 each or 2 for $25 and are available at the door or by calling 715-386-8821.