GOAL
We strive to build in each youth a strong biblical and Lutheran foundation as well as equip them to Connect, Grow, and Serve.
---

SUNDAY SCHOOL | 3 YEAR OLDS - GRADE 5
Sunday School at Bethel is an opportunity for students ages 3 through 5th grade to learn about Jesus' love while worshiping together (must be age 3 by 9/1/2019 and potty trained).
Due to the pandemic, Sunday school will be held virtually until we can gather safely. Sunday School will occur directly following the Sunday, 9:30am worship, likely about 10:30am. When we can safely gather, the revised Sunday School plan will be announced.
In a typical year, classes are held at Highlands Campus during the 9:30am worship service on Sunday mornings from September through May. Students begin in worship with their parents and are dismissed to Sunday School after the Children's Message.
Click HERE to view the Welcome to Sunday School video!
---
Sunday School - Watch Now!
Did you miss Sunday School last week? No problem! Click below to watch the session you missed.
Sunday, October 25
---

Faith development can happen easily beyond worship with "Taking Faith Home". These weekly publications include daily Bible readings, devotions, prayers, conversation starts and more. Click the links below for the most recent installment of "Taking Faith Home".
---
PUMPKIN PRAYER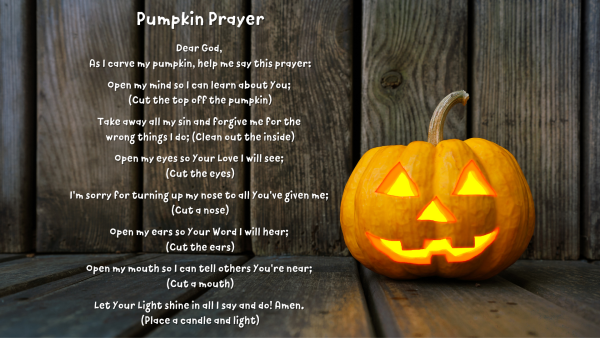 ---
CHRISTMAS PROGRAM VIA ZOOM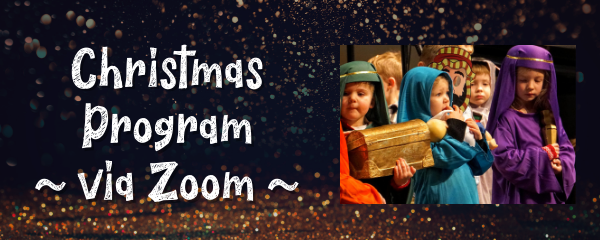 Click HERE to sign up your child to participate in the zoom program! Signup deadline is Sunday, December 1.
This year's Christmas program will tell the story of Christmas and more with a pre-recorded program via Zoom that will air during worship on December 20 including speakers, songs & costumes!
Sign up your child here to participate in the Zoom program. Everyone signed up will receive a speaking part! There will be a rehearsal to help all the children feel comfortable speaking and participating in Zoom.
Sat, Dec 12, 9am - Zoom Rehearsal
Wed, Dec 16, 6:30pm - Zoom Recording
Sun, Dec 20 - Broadcast during worship
Questions? Contact Carole De Jardin ( )
---
FAITH MILESTONES
More details coming soon . . .
---
RESOURCES
Are you looking for ways to help your kids grow in faith during this time home together? Check out these great online resources:
---
2019 CHRISTMAS PROGRAMS
The students did a great job of sharing the Christmas story! Click the links below to view them!