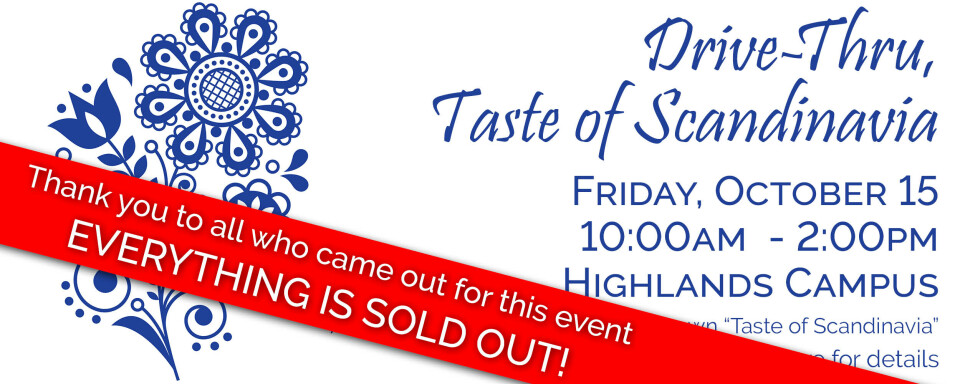 Friday, October 15, 2021, 10:00 AM - 2:00 PM
Drive-Thru, Taste of Scandinavia
UPDATE (noon, 10.15.21) - After weeks of preparations and countless hours of baking and cooking, EVERYTHING IS SOLD OUT
Friday, October 15 | 10:00AM - 2:00PM | Highlands Parking Lot
About the Drive-Thru, Taste of Scandinavia:
In October of 1991, the first Scandinavian Food Fest was held when a few ladies of Bethel wanted to raise money to buy round tables for the fellowship hall, while sharing their Scandinavian heritage with dishes from the "old country." Word soon spread, and each year the Scandinavian Food Fest has grown in size as visitors from miles around make an annual pilgrimage to Bethel to sample traditional Scandinavian treats, shop and enjoy traditional music. Though the pandemic curtailed this event last year (and still looms as a concern), the Women of Bethel have rallied, coming up with a creative way to host a modified "Drive-Thru" version of the Scandinavian Food Fest. As the name implies, you will be able to drive in, place an order and drive out with your very own "Taste of Scandinavia."
This drive-thru version is new for us, so we really don't know how many people to expect. Please note that while large quantities of each item have been prepared -- EVERYTHING IS AVAILABLE WHILE SUPPLIES LAST.
Items available on Friday (Order form for reference):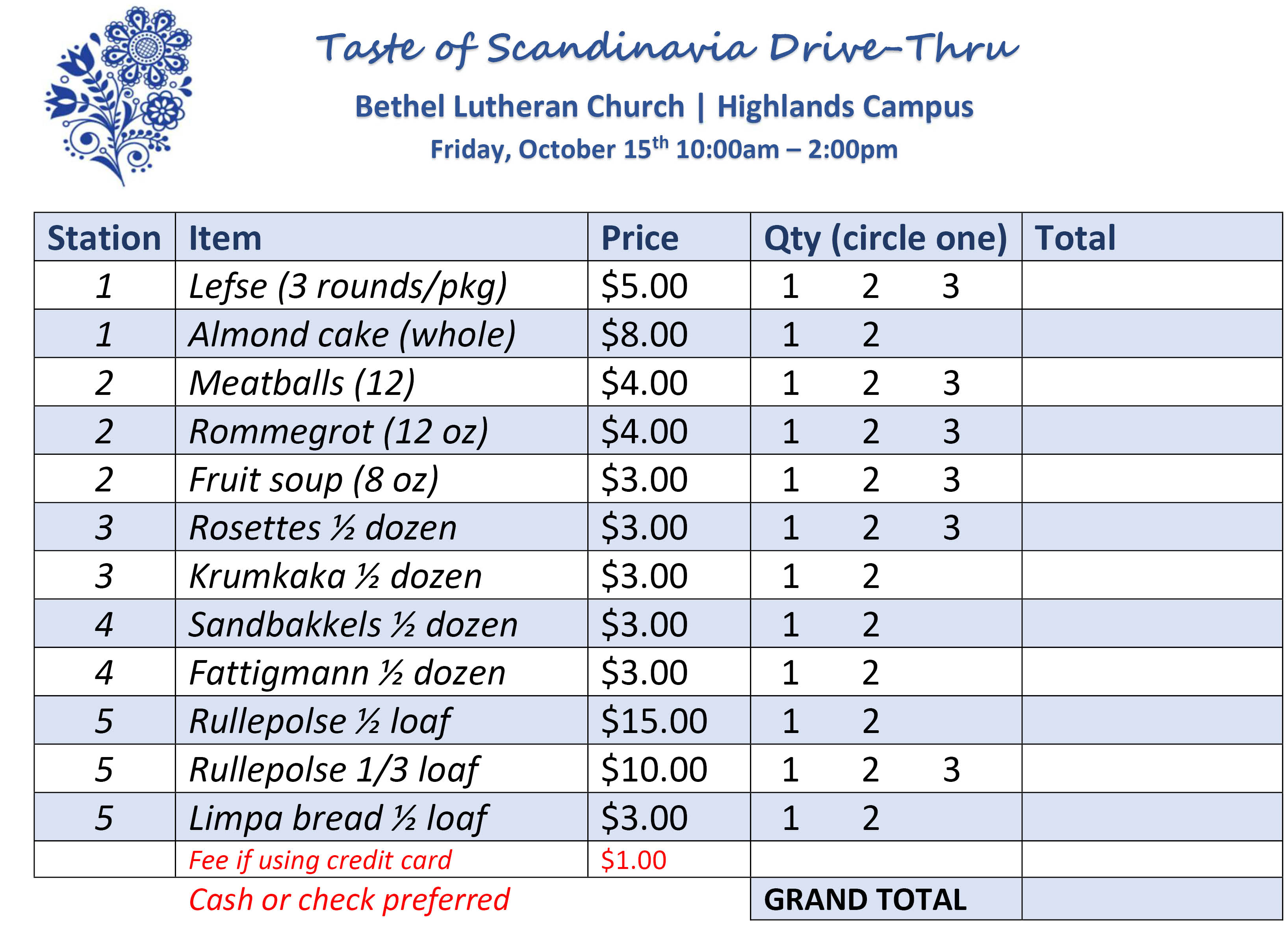 Cash and/or checks are the preferred method of payment.
Here's the scoop on the day!