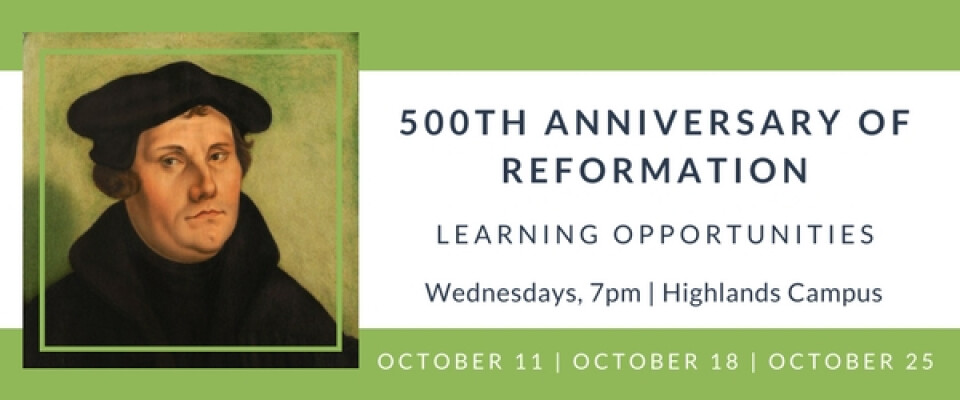 Every Wednesday, from 10/11/2017 to 10/25/2017, 7:00 PM - 8:30 PM
With the 500th Reformation Anniversary approaching, Bethel will host the following learning opportunities:
October 11 - Layton "Skip" James will present Secular and Sacred Music of Luther (and contemporaries), selections and background.
October 18 - Mary Jane Haemig, Luther Seminary, Professor of Church History and Director of Reformation Research, will be presenting, Luther's Convictions About God and Us - and Why They Matter Today.
October 25 - Walter Sundberg, Luther Seminary, Professor Emeritus of Church History will be presenting Luther on the Family.