WOMEN OF BETHEL GATHERING CIRCLES
All women are invited to attend a gathering of their choice. Each month, there are four gatherings to connect with other women.
Those that meet on the second Thursday of each month are:
Dorcas Gathering (9am, Downtown Campus)
Mary Gathering (1pm, Downtown Campus)
Ruth Gathering (7pm, location noted on the calendar)
The Naomi Gathering meets on the second Monday of each month (2pm, location noted on calendar)
See details of each gathering on the events page.
---
ABC
Gather after on Sundays in the Conference Room for ABC (Adult Bible Class). This class, held throughout the school year, is led by Karen Pavlis, and meets at 9:15am at the Downtown Campus.
---
MEN'S BIBLE STUDY
Men gather at Highlands Campus each Saturday morning at 7:15am to discuss the New Testament. Led by the Holy Spirit, you can contact participants Paul Martinson or Chuck Lewis with questions. You are welcome to join in the fellowship and discussion.
---
MEN'S FELLOWSHIP BREAKFAST AND BIBLE STUDY
A group of men gather on the 1st & 3rd Wednesdays of the month at 6:30am at Keys Restaurant in Hudson. This group welcomes any men who wish to connect and grow together. The contact is Curt Larson.
---
HIGH SCHOOL YOUTH GROUP BIBLE STUDY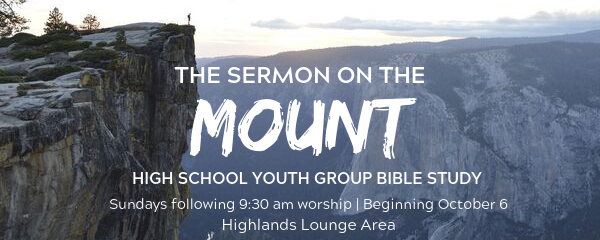 High School students are invited to gather for this intriguing study. Come to one or all of the studies - no prior registration is necessary.
---
BIBLE STUDY INTEREST
If you are interested in joining a Bible Study, or would like to talk about starting one, email Pastor Kris.