ADULT EDUCATION
Bethel provides many opportunities to learn about current topics and issues that are present in our communities and daily lives. Learn about upcoming events and how you can participate by clicking on the links below:

Small Group Fall Offerings 2018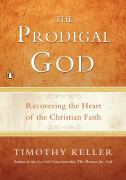 Subject: The Prodigal God by Timothy Keller
How Often: Once per week for about 8-9 weeks to complete the study
Date/Time: Sundays at 3:00 pm – starting September 9, 2018
Location: Theresa Jonas' home
To Purchase: The Prodigal God by Timothy Keller, recommended
Open to: Anyone; group limit 12
Summary: The Prodigal God uses Luke 15:1-3, 11-32 to uncover the "essential message of Jesus." Through this parable, we are given the message of hope and salvation. It will challenge long-time believers and new followers or seekers to look at Christianity in a new way. Timothy Keller introduces his book by saying, "This short book is meant to lay out the essentials of the Christian message, the Gospel." It has something for everyone no matter where you are in your faith journey. I hope it will provide us with lively discussions, many questions and new insights.
Group Leader – Theresa Jonas, contact:
Click Here to Sign Up For the Small Group "The Prodigal God"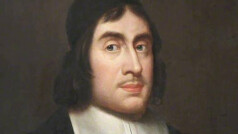 Subject: The Literary Works of 17th Century Author, Thomas Watson
How Often: Weekly for one hour
Date/Time: Tuesdays, 9:00-10:00 am, starting September 4th, 2018
Location: Bethel Lutheran Church, Downtown
To Purchase: Books provided free of charge
Open to: Anyone. Group limit 3-7 people.
Summary: The group leader has completed and published an edited version of three of Watson's books. These works include All Things for Good, The Doctrine of Repentance, and The Beatitudes. All three of these have been piloted over the past two years in small groups at Bethel. There is no pre-work required in this study. We will encounter Watson's views collectively. A central theme in this study is the following: Has Christian theology changed over the course of 350 years. If so, how and why?
Group Leader – Steve Heilmann contact:
Click Here to Sign Up For the Small Group Offering, "Thomas Watson"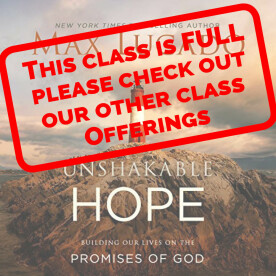 Subject: Max Lucado's new book, Unshakable Hope
THIS CLASS IS FULL. PLEASE CHECK OUT OUR OTHER CLASS OFFERINGS
How Often: Once per month
Date/Time: First Wednesday evening of each month from 6:30-8 pm beginning September 5th
Location: Home of Juli and Jon Hilding
To Purchase: DVD will be used by leaders. Purchase of the book is suggested, but not required.
Open to: Anyone; group limit 12
Restrictions: DVD will be viewed in family room downstairs, must be able to navigate stairs
Summary: In a world full of despair, depression, anxiety and instability, we do not need more opinions or hunches, we need the definitive declarations of our mighty and loving God. We will examine 12 of God's promises revealed to heroes in the Bible. They were rulers, servants, teachers, doctors. They were male, female, single, married, all with one common denominator – they put their faith in God's promises.
Sessions will include:
You are Stamped with God's Image

God Will Win the Victory

You are an Heir of God

Your Prayers Have Power

God gives Grace to the Humble

God Gets You

Jesus is Praying for You

There is No Condemnation in Christ

Death Has Been Defeated

Joy is Coming Soon

You Will Have Power

God Will Right All Wrongs
Group Leaders– Jon and Juli Hilding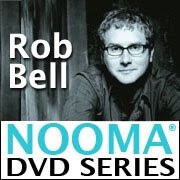 Subject: NOOMA short film series by Rob Bell
How Often: Once per week (currently scheduled for 8 weeks, group participants will make the decision on whether to continue after that)
Date/Time: Tuesdays at 6:30pm - Beginning October 23.
Location: The home of Marty & Sarah Yde
To Purchase: Nothing
Open to: Anyone; group limit 12
Summary: Jesus lived with the awareness that God is doing something, right here, right now, and anybody can be a part of it. He encouraged his listeners to search, to question, to wrestle with the implications of what he was saying and doing. Wherever he went, Jesus started discussions about what matters most, because for Jesus, God is always inviting us to open our eyes and join in.
NOOMA is a series of short films (about 10 minutes each) that explore our world from a perspective of Jesus. NOOMA is an invitation to search, question, and join the discussion. Some topics include:
"Things don't always work out the way we want them to."
"Why do we do the things we do?"
"Why can't we always have what we want?"
"A lot of us have done things in our lives we are ashamed of."
"Some of the central claims of the Christian faith are the source of many discussions and heated debates. But are we always debating the right things?"
Group Facilitator – Marty & Sarah Yde, contact:
Click Here to Sign Up for NOOMA Short Film Series
---
VIA DE CRISTO
This Lutheran movement called Via de Cristo is a Spanish phrase meaning "Way of Christ." Via de Cristo is a highly structured three-day weekend designed to strengthen and renew the faith of Christian people and bring them to a new awareness of living in God's grace. It is a combined effort of lay people and clergy toward renewal of the church.
A weekend is three days long, beginning on Thursday evening and ending on Sunday afternoon. The participants live, study, worship and commune together daily. Through 14 progressive talks, Via de Cristo gives attendees a living understanding of basic Christian truths. There is music and singing, food and fellowship, a time for laughter and a time for prayer.
Find out more about this experience and schedule of dates at the Lutheran Via De Cristo of Minnesota website HERE.
---
MENTAL HEALTH IN THE ST. CROIX VALLEY
Bethel's past series: Mental Health in the St. Croix Valley helped to reduce stigma of Mental Health. You can watch the series below:
Part 1 with Dr. Chris Babbitt and Personal Story from Anna Johnson
Part 2 with Rev. Dr. Gary Wilkerson and Personal Story from Kaitlin Dulyn
Part 3 with Panel Discussion: Dr. Chris Babbitt, Sarah Jamieson, Angela Goebel, James Wildman