GOAL
We strive to build in each youth a strong biblical and Lutheran foundation as well as equip them to Connect, Grow, and Serve.
---
SENIOR LEAGUE SUMMER STUDY: 10 COMMANDMENTS
---
CONFIRMATION | GRADE 9
Classes are held on Wednesdays at the Downtown Campus from 6 - 7:30pm during the school year. Registration for the 2018-19 year opens soon. Contact Pastor Ladd for information about the program.

---
SENIOR LEAGUE WEDNESDAYS

Senior League is a time set aside for youth in grades 9-12 to worship and grow in God's Word and fellowship. During the school year, youth meet from 7 - 9pm for games, worship, small group & hangout.
All youth in those grades are invited to come join in on the fun!
Connect on Facebook for activity schedule HERE!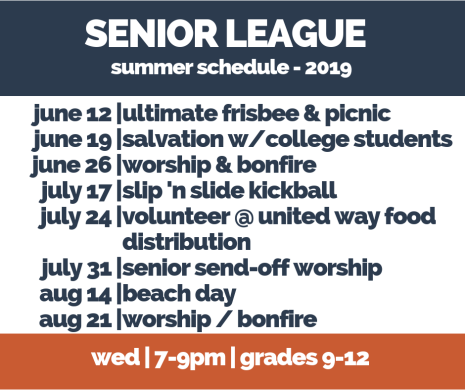 ---
YOUTHWORKS MISSION TRIP 2019
July 6-14 | Wind River WY & Yellowstone National Park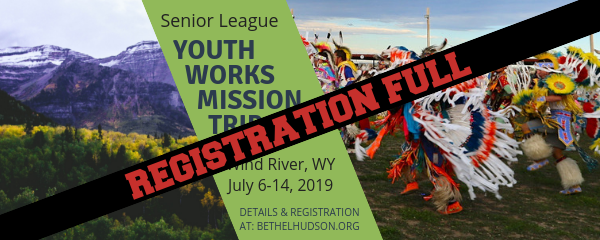 Click HERE for all the details and registration.
---
BOUNDARY WATERS CANOE TRIP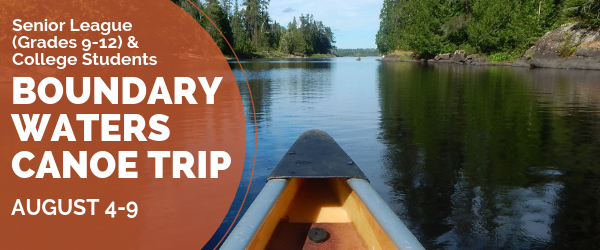 Click HERE for details and registration.
---
BETHEL'S WINTER WEATHER POLICY
With winter weather here, it is Bethel's policy to cancel or postpone youth/children's activities if Hudson schools are closed due to weather.
---
ASP MISSION TRIP MEMORIES
During the 2017 summer, Senior League students served through ASP in Kentucky.
VESPERS COMMUNITY ECUMENICAL WORSHIP
Senior League youth are invited on Sunday evenings at 7pm in the Engedi Room (Downtown Campus) for this ecumenical worship and praise!