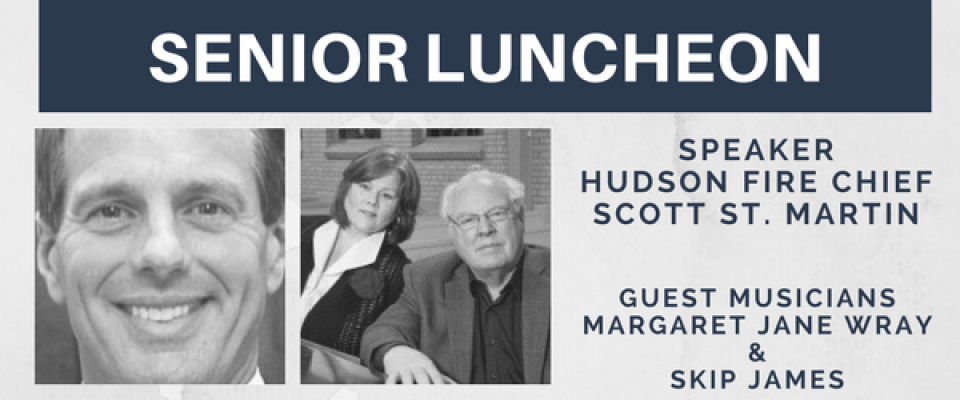 Monday, October 30, 2017, 12:00 PM - 1:30 PM
Adult Seniors are invited to connect with others at the Senior Luncheon. Our guest speaker will be Hudson Fire Chief, Scott St. Martin and guest musicians will be Margaret Jane Wray and Skip James.
Your $10 ticket covers the program and a catered lunch served by Bethel staff.
Register above or in the church office no later than Wednesday, October 25 to reserve your spot.