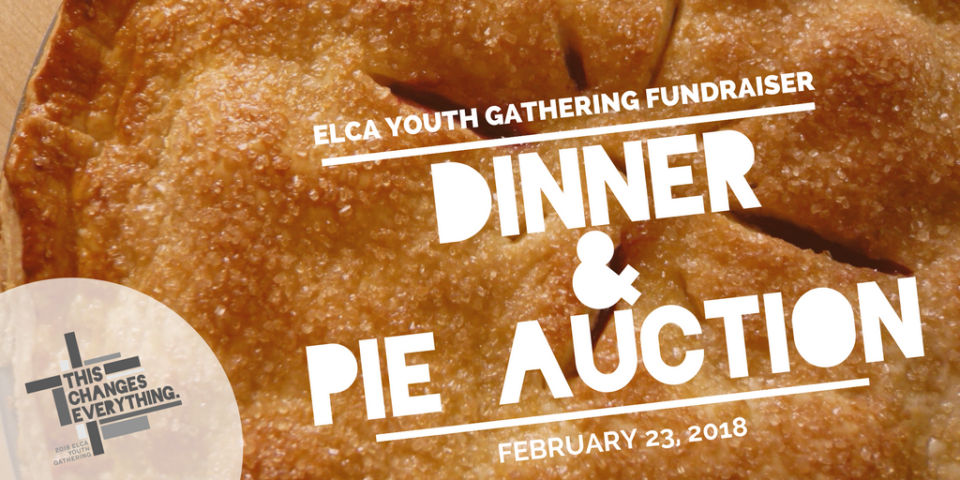 Friday, February 23, 2018, 6:00 PM - 8:00 PM
Mark your calendars!! All families, neighbors, and friends are invited to a dinner and pie auction fundraiser! Join the fun and enjoy a free dinner (burgers, nachos, baked beans, and popcorn) followed by a lively pie auction!
Bring your generous wallets and we'll supply the bidding paddles!
Everyone is invited to donate a HOMEMADE pie for the pie auction!
Pie donations can be dropped off at Highlands Campus on Thursday, February 22 from 9am-7pm or Friday, February 23 from 9am - noon.
Proceeds from the auction go towards our students attending the 2018 ELCA Youth Gathering in Houston.