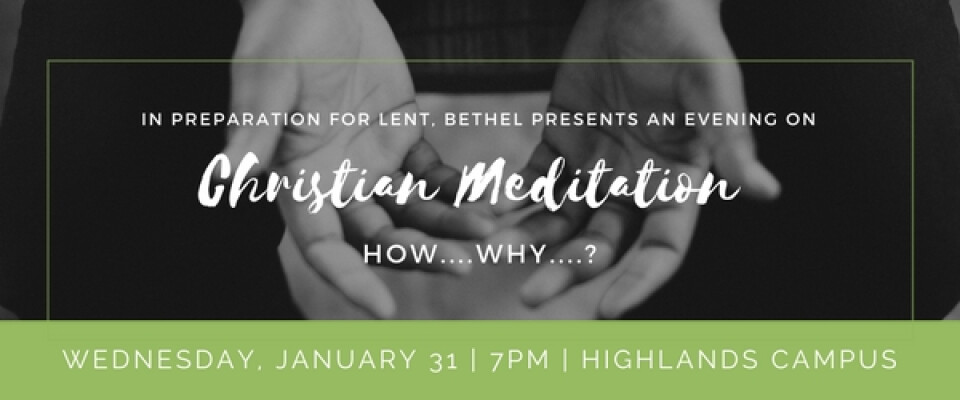 Wednesday, January 31, 2018, 7:00 PM - 9:00 PM
In preparation for Lent, Bethel presents an evening on Christian Meditation - How to do it and Why to do it.
There is no cost for this event, but registration is requested for space planning.
Guest Speaker: Rev. Daniel Wolpert, Founder and Director of Minnesota Institute of Contemplation and Healing (MICAH). He has been a student of the spiritual life since age 21 and has taught in the fields of psychology and spiritual formation in numerous settings. In addition to his retreat and teach work, Dan provides counseling and spiritual direction services at MICAH. He is also the author of "Leading a Life with God, the practice of spiritual leadership", "Creating a Life with God: the call of ancient prayer practices", co-author of "Meeting God in Virtual Reality", and most recently "The Collapse of the Three Story Universe: Christianity in an age of Science".