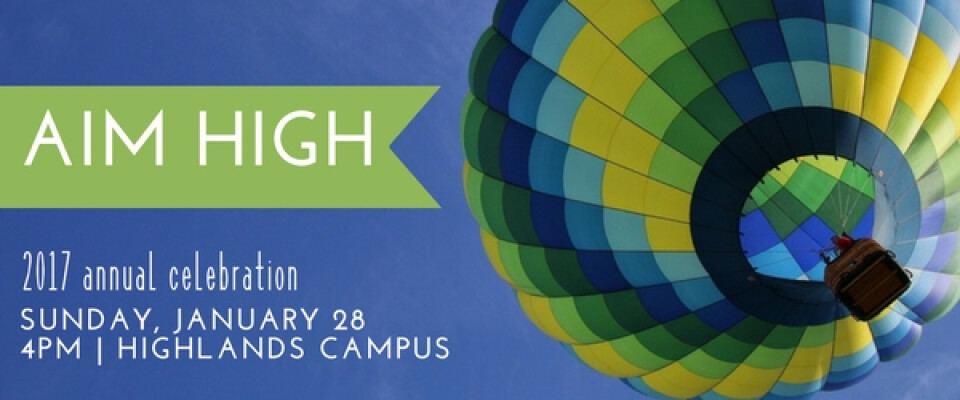 Sunday, January 28, 2018, 4:00 PM - 6:00 PM
Are you ready to celebrate Bethel's ministry? Are you ready to hear about what's in store for Bethel in 2018? Are your kids ready for an afternoon of play with their favorite friends?
We've got an afternoon planned that you won't want to miss! You'll sure to get carried away with:
Fun and games for kids of all ages, a catered dinner that reaches new heights and a surprise or two you won't want to miss.
You will hear from Bethel's leaders on a few highlights of 2017 and how our ministries will AIM HIGH in 2018!
There is no charge for this event.