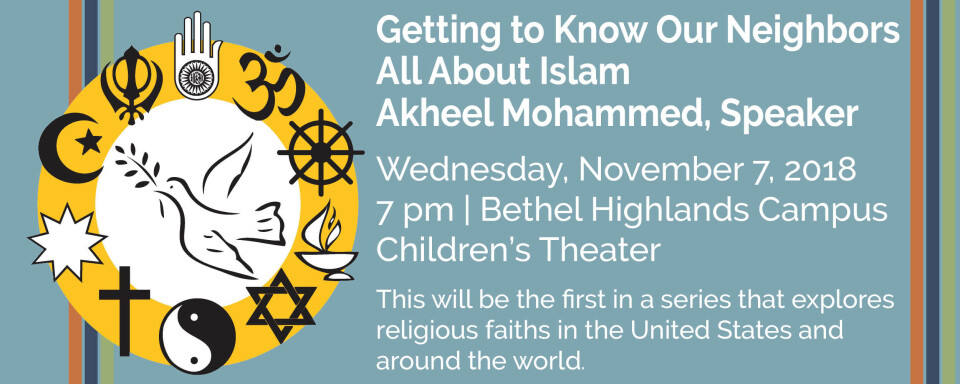 Wednesday, November 07, 2018, 7:00 PM - 8:30 PM
Getting to Know Our Neighbors | All About Islam | Akheel Mohammed, Speaker
Wednesday, November 7, 2018 at 7 pm | Bethel Highlands Campus, Children's Theater
Akheel Mohammed is originally from India and working as an IT Manager for a manufacturing company in St. Paul. He resides in Woodbury with his wife and children. Akheel volunteers at local mosque and also a certified speaker for IRG (Islamic Resource Group). Akheel's passion is to speak about the misconceptions of Islam & Muslims and work towards building bridges between Muslims and broader Minnesota community.
The Islamic Resource Group works to improve the quality of interaction between Muslims and people of other faiths in America through cultural competency training in schools, faith-based organizations, law enforcement agencies, corporations, social service agencies and hospitals.
All members of Bethel Lutheran Church are welcome to attend.