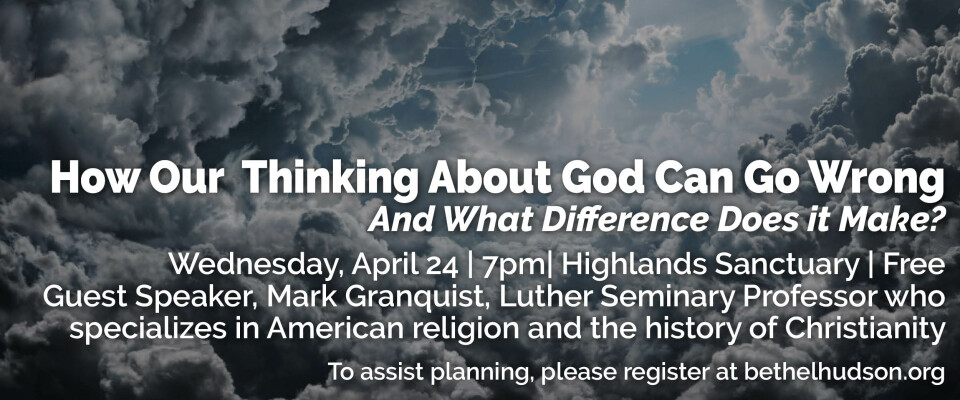 Wednesday, April 24, 2019, 7:00 PM - 8:30 PM
Title: How Our Thinking About God Can Go Wrong (and What Difference Does it Make?)
When: Wednesday, April 24 | 7 pm | Highlands Sanctuary
Guest Speaker:

Professor Mark Granquist
Dr. Granquist is a Professor of the history of Christianity at Luther Seminary, and previously
taught at both Gustavus and St. Olaf Colleges, as well as served in parish ministry.
He has had numerous books, articles, and essays published and edits Word and World and the Journal of the Lutheran Historical Conference.
He received his MDiv from Yale University Divinity School and his PhD from the University of Chicago Divinity School
While there is no fee for this class, please click on the link below to register. This will assist our planning for this event.