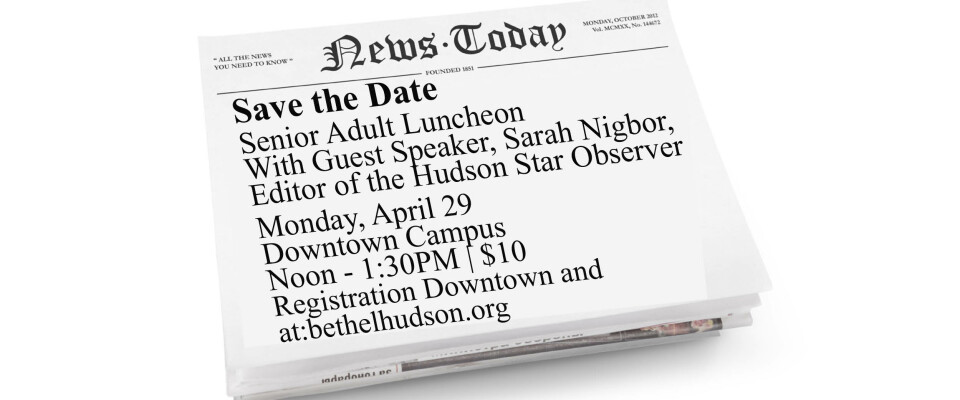 Monday, April 29, 2019, 12:00 AM - 1:30 PM
We are happy to welcome Sarah Nigbor, Editor of the Hudson Star Observer, as our guest speaker for the upcoming Senior Adult Luncheon.
Learn about being an editor and enjoy a delicious catered lunch - a perfect way to connect with friends.
Monday, April 29, from Noon to 1:30pm at the Downtown Campus. The cost: $10. Please register by April 22. Please note, payment will now be required with your registration.