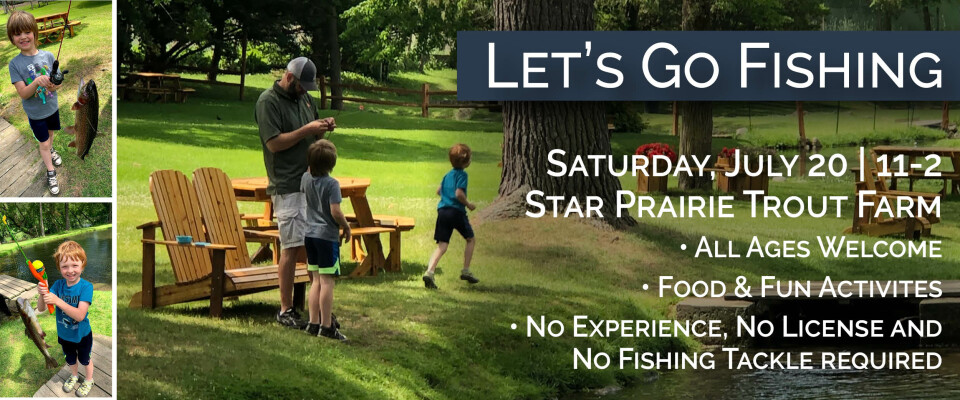 Saturday, July 20, 2019, 11:00 AM - 2:00 PM
What could be more summer-y in Wisconsin than goin' fishin'?
Children, youth, adults, families -- All are invited to come out and fish. No fishing license, or fishing tackle required. We'll have food on hand and fun activities planned. There will be adults and youth on hand to help novice anglers too.
You may be asking, "What should I bring?" Here' the list:
Lawn chairs
A Cooler (to take home your catch - see the link below for take-your-catch-home pricing)
A Fishing Buddy (kids must be accompanied by an adult)
Saturday, July 20 | 11-2 | Lunch Provided | Free (but please use the link to register, so we can plan on how much food to bring along)
While there is no cost for this outing, if you decide to bring your catch home, Star Prairie charges by the pound (don't forget to bring a cooler too). Click on the link below for information about the Star Prairie Trout Farm.