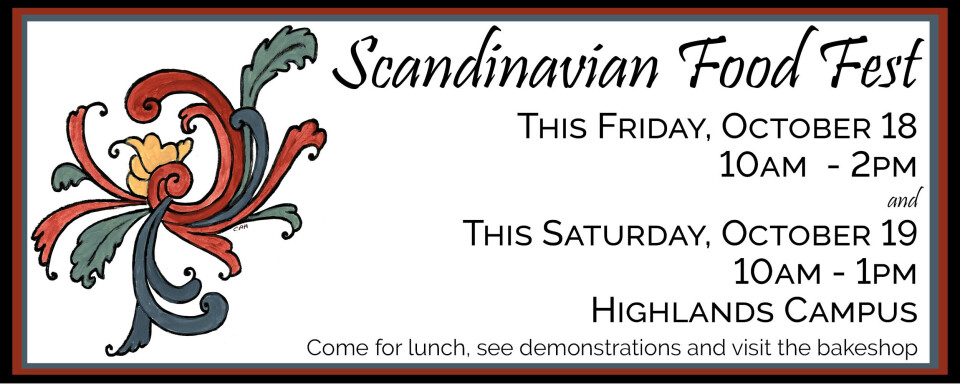 Friday, October 18, 2019, 10:00 AM - 2:00 PM
Scandinavian Food Fest
Friday, October 18 | 10AM - 2PM
and Saturday, October 19 | 10AM - 1PM
The Women of Bethel will host their annual Scandinavian Food Fest on Friday, October 18, 10am -2pm and Saturday, October 19, 10am-1pm, at the Highlands Campus (504 Frontage Road, Hudson, WI)
All are invited to this highly anticipated annual celebration of Scandinavian heritage that draws people from miles around. Featured foods include: sandbakkels, abelskivers, lefse, krumkake, fattigmann, rosettes, flot brod, rommegrot, kringle, Swedish brown beans, and fruit soup. During the food fest preparation of some specialty foods will be demonstrated and you may purchase samples of the Scandinavian foods and add them to your choice of a variety of open-faced sandwiches (including rullepolse on limpa bread) for a tasty lunch. Coffee, milk and soft drinks will also be available.
Tickets are used for exchange and may be purchased in varying amounts at the door.
Homemade food in the Bake Shop and traditional gifts from the Scandinavian gift shop will also be offered for sale.