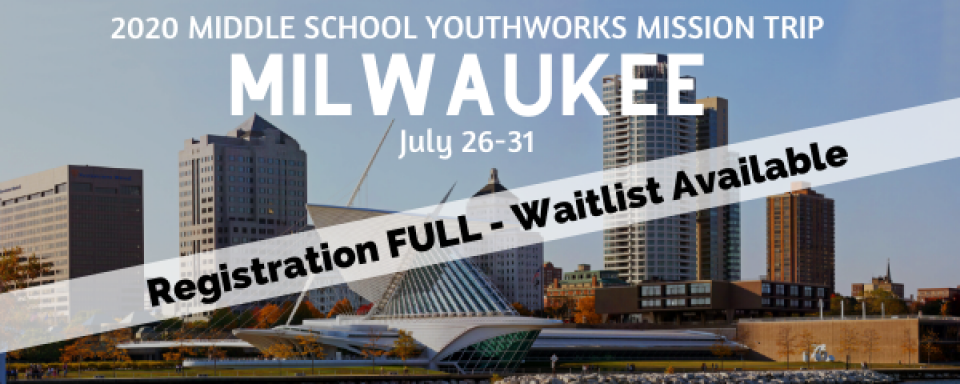 Sunday, July 26, 2020 - Friday, July 31, 2020
Registration is full for Bethel's 2020 Middle School YouthWorks Mission Trip!
Do you still want to be a part of this trip? Register here for the waitlist and if there are any cancellations, you will be contacted. There is no charge to you until you are officially added to the trip roster.
Be a part of Bethel's first ever Middle School Mission Trip! Students and chaperones will travel to Milwaukee, Wisconsin where they will be exposed to poverty and hunger alleviation efforts and build relationships at elderly care organizations. It is a great opportunity to learn and serve relatively close to home.
Dates: July 26 - 31, 2020
Deposit: $100
Cost: $360, minus the $100 deposit (includes housing, food, activities & transportation)
Who: students currently in grades 6-8
Number of Participants: 10, so register soon to reserve your space!
Fundraisers (TBD): There will be at least two fundraisers to help offset the cost of this trip.