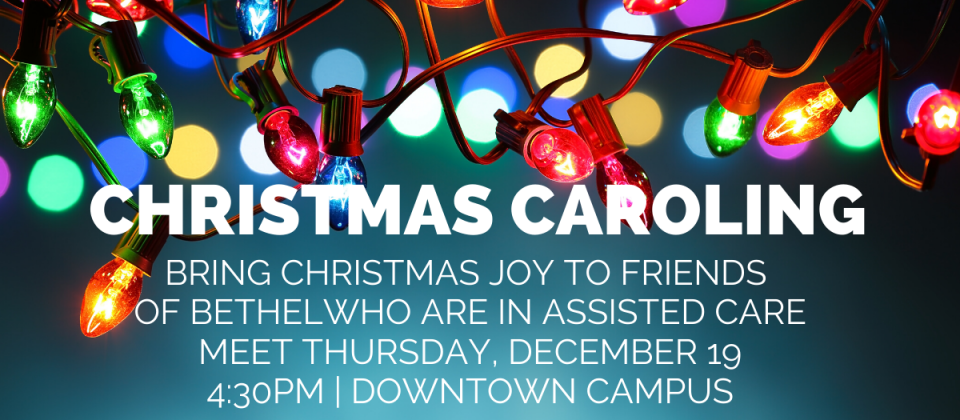 Thursday, December 19, 2019, 4:30 PM - 7:00 PM
All ages are welcome to bring Christmas joy to friends of Bethel who are homebound or reside in assisted care!
Meet in the Engedi room (Bethel Downtown Campus) |
Thursday, December 19 | at
4:30PM
We will be taking the Bethel bus to assisted living and care facilities in Hudson. Following caroling, we'll go back to the Downtown Campus for pizza and cookies.
In order to make sure we have space on the bus and enough pizza, please RSVP to Marcie Andrews to let her know you'll be caroling! Thanks!