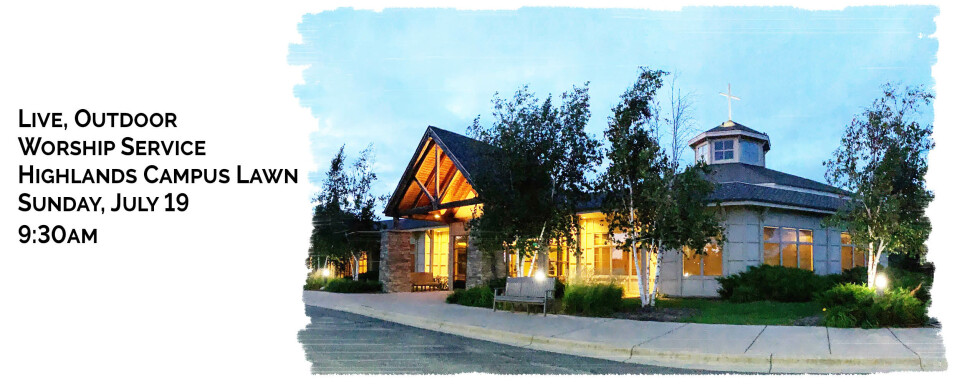 Sunday, July 19, 2020, 9:30 AM - 10:30 AM
The First, Live, Outdoor Worship Service of 2020 Will Be
Sunday, July 19 | Highlands Campus Lawn | 9:30am
Bring your blanket or lawn chair, and grab a spot.
Bring the kids, we'll be celebrating all the fun and great
music from a week of Virtual Vacation Bible School.
The service will also be livestreamed, so if you can't be there
in person, you can still watch from your favorite spot.