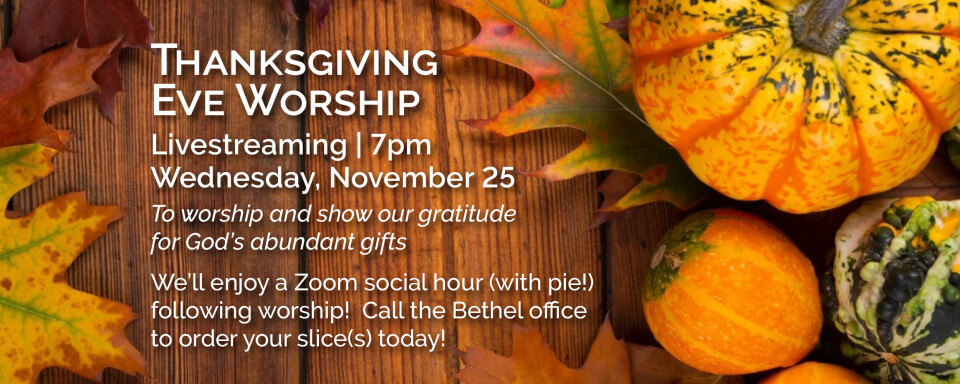 Wednesday, November 25, 2020, 7:00 PM - 8:00 PM
Thanksgiving Eve Worship
Wednesday, November 25 | 7pm
Even in this year, there is so much to be thankful for. We will gather as a community online to show our thankfulness for God's abundant gifts.
Following tradition, albeit a little differently: we'll gather for pie (pumpkin & pecan pie, or apple pie bars, baked and packaged by our favorite caterer, Katie), that we'll enjoy during a Zoom gathering after worship. Call the Bethel office (M-Th, 9-3 - 715.386.8821) to order your slice(s) of pie (there's still time) and to register for the Zoom social hour (so we can email you the Zoom link).
Your slices of pie will be available for pick-up from 9 - 5 at the downtown office on Wednesday, November 25.
This service will be broadcast on WEVR radio (WEVR 1550 AM and 106.3 FM) and livestreamed here on the Bethel website and on Bethel's facebook page and Bethel's YouTube Channel