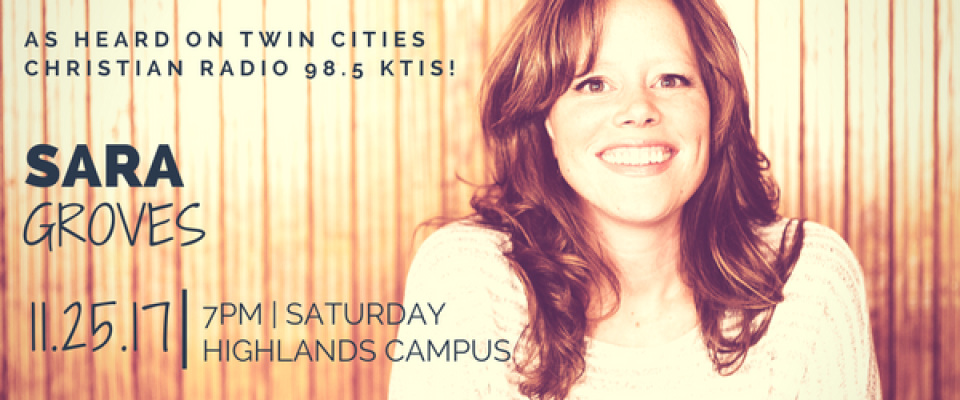 Saturday, November 25, 2017, 7:00 PM - 10:00 PM
Tickets: $25 per adult | $12 per youth 18 and under.
Tickets may be purchased at the door.
DOORS OPEN AT 6:15PM
Nationally known recording artist and contemporary Christian singer and songwriter, Sara Groves will perform at Bethel for this years' Holiday Concert. Invite friends and family to join us on Saturday, November 25 at 7pm at the Highlands Campus. It will be a faith-filled and magical evening!
Sara Groves is a mom, wife, singer/ songwriter and recording artist with a passion for justice and a heart of mercy. She has joined forces with International Justice Mission to advocate for victims of human trafficking for the past 8 years. Sara has been nominated for 7 Dove Awards and has produced a string of successful albums including her latest, Floodplain, which was inspired by the Mississippi River in her hometown, and speaks of God's provision. Sara, her husband Troy, and their 3 children (Kirby, Toby & Ruby) reside in St. Paul where they cultivate an artist support community out of a 100 year old church called Art House North.