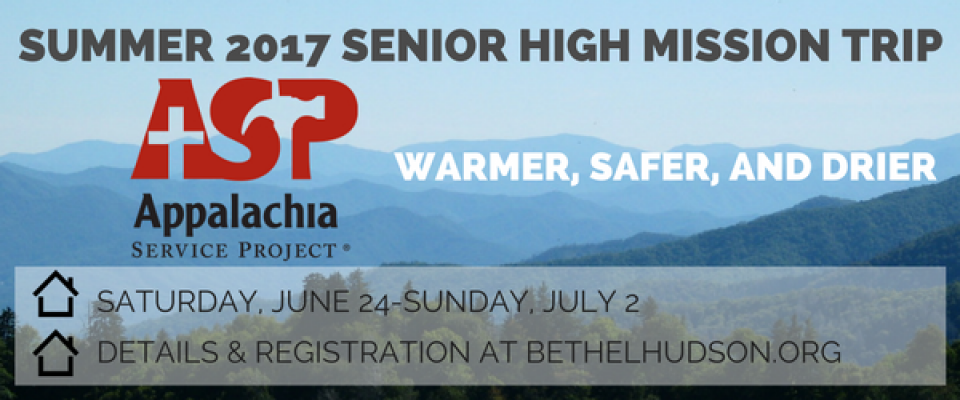 Saturday, June 24, 2017 - Sunday, July 02, 2017
High School Senior Youth who have completed grades 9-12 are invited to participate in the 2017 Summer Mission Trip to the Appalachia Region with ASP (Appalachia Service Project).
COST: $495 per student including housing, participation fee, meals, t-shirt. Extra monies will be needed for snacks, ice cream nights, ASP gear, etc.
Email Jean Elliott for more information on this event.
CLICK HERE to learn more about ASP.