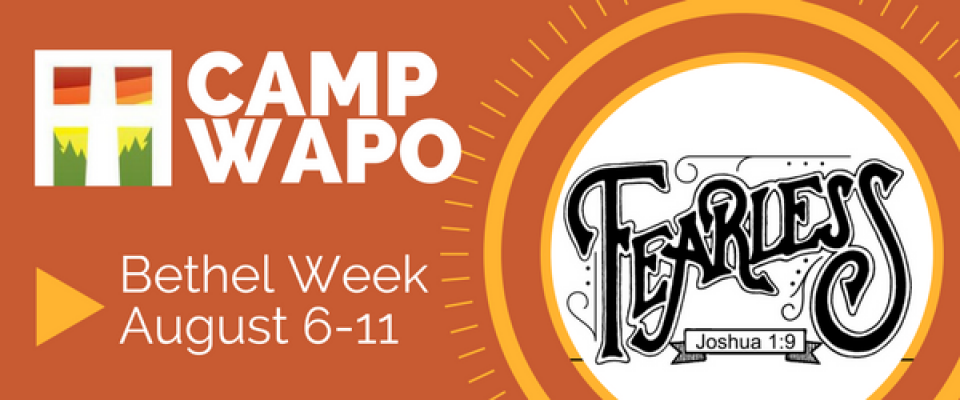 Friday, August 04, 2017, 12:00 AM - Sunday, August 06, 2017, 12:00 AM
It's Bethel Week at Camp Wapo!
Join other Bethel friends for an introduction to the exciting possibilities of church camp with at Camp Wapo's One Day! Camp counselors will lead kids through a typical day of crafts, devotions, music, water activities and games.
ONE DAY: students completed Kindergarten - 3rd grade
COST: $30
TRANSPORTATION: Bethel will provide bus transportation to and from Camp Wapo.