GREAT NEWS TO SHARE FROM YOUR PASTORS AND CHURCH COUNCIL
Click here for a Letter from Pastors
Click here for a Letter from Jeff Maki, Bethel Council President
COMMON FORMS
Click below for a variety of forms and links for actions you wish to complete.
Click here to access the Programming Request Form - This form is your first step when planning any class or event at Bethel
Click here to access the Women of Bethel Grant Request Form - This form will be active during the grant request period | November 1 - November 30, 2021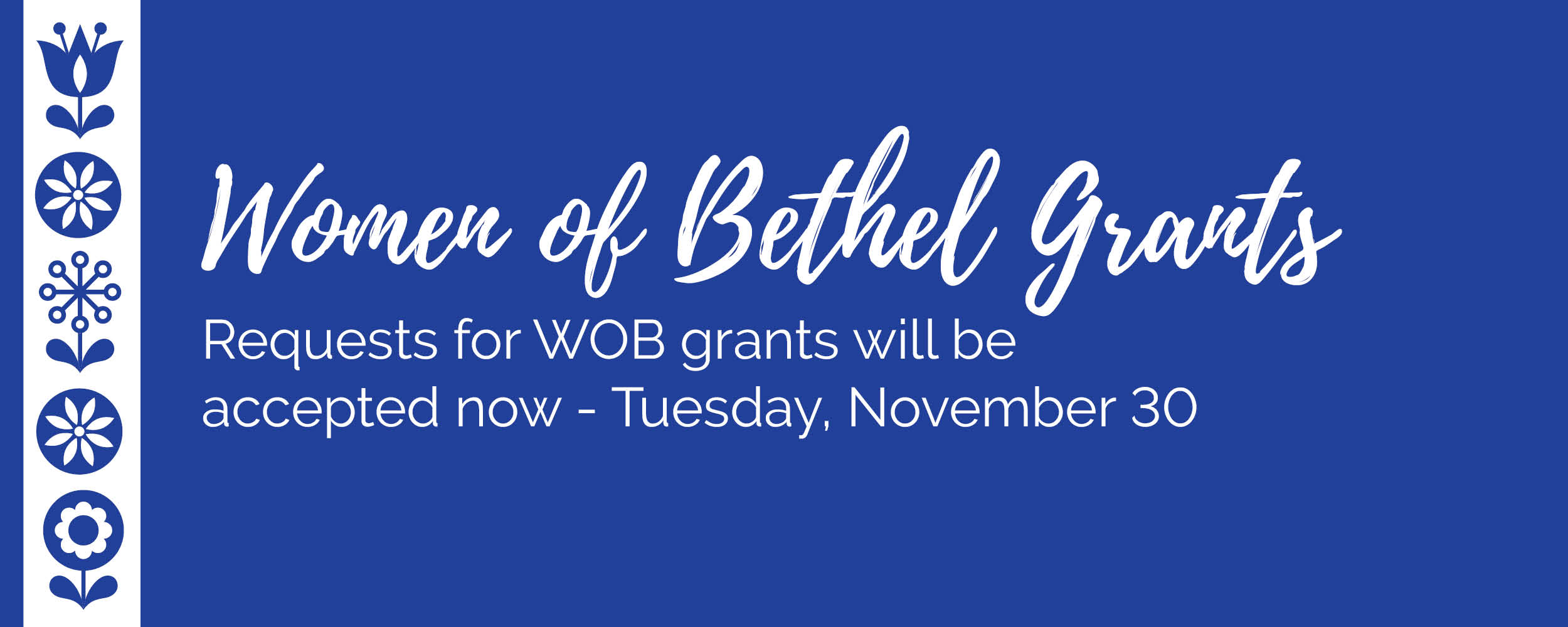 Click here to access the Endowment Fund Grant Request Form -This form will be active during the grant request period | October 18 - November 19, 2021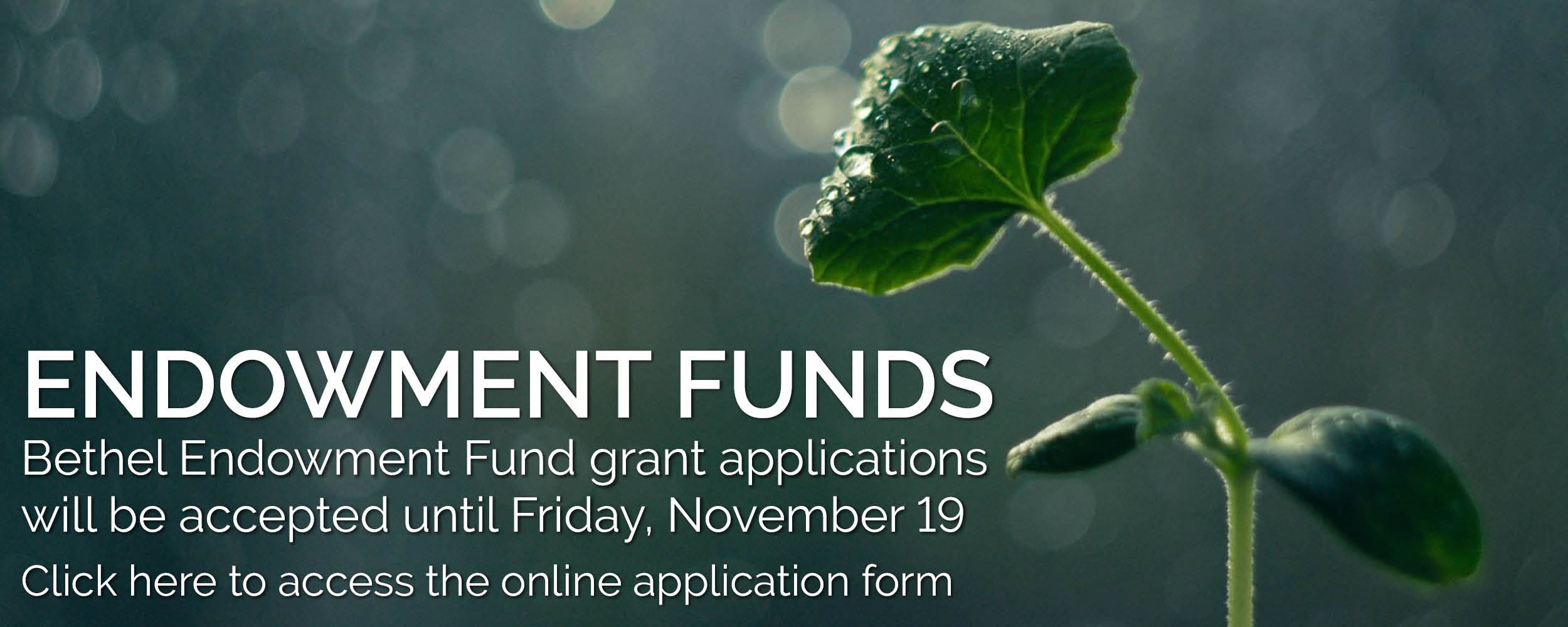 Click here to access the Childcare Request for Event form
Click here to sign up to receive Connections, Bethel's Monthly Newsletter
Click here to receive eConnect, Bethel's Weekly email
CONNECTIONS, BETHEL'S MONTHLY NEWSLETTER
Download the current edition of Bethel's monthly newsletter, CONNECTIONS HERE. If you would like to receive this monthly publication, complete the form found HERE.
eCONNECT, BETHEL'S WEEKLY EMAIL
ANNUAL REPORTS
View the highlights of the past years in Bethel's annual reports.
2018 REPORT *Please note that the 2018 report was laid out as an 11 x 17 document.
Baptism
Lutherans believe that Baptism is a means of grace; it is a way in which God's amazing love for the world embraces us, one by one, and connects us in the family of faith, the church. Lutherans are part of the majority of Christian communities that baptize young children as their parents and other loved ones present them in faith. Bethel's pastors are also delighted to baptize older children and adults who desire to be baptized as they confess faith in God the Father, Son and Holy Spirit. At whatever age an individual is baptized, God's gift in baptism is lived out as the baptized person is encouraged in a life of following Jesus. To plan for a baptism at either one Bethel's two campuses, contact the church office to schedule a visit with a pastor to prepare for the celebration of this sacrament.
Wedding
Planning to be married? Congratulations! We share your joy and wish you God's blessings for a life of being good to one another!
Wedding dates are scheduled on a first-come, first-served basis. Be certain you have arranged a date with the church before you make arrangements for other elements of your wedding celebration. Please contact the church office to begin the planning process. You may download a wedding packet HERE.
Funeral
Bethel counts it a privilege to serve those experiencing times of sorrow and loss. A funeral or memorial service can be scheduled for one of our campuses, or for a funeral home.
Please contact the church office by email or phone (715-386-8821), or call Pastor John Lestock (715-808-8312).
Bethel Memorial Garden
A ministry to fulfill the age-old tradition of the church to serve its members from baptism through death.
Bethel's memorial garden offers a beautiful setting housing columbaria and a memorial wall. Additional features include shade trees, a perennial garden, benches, nighttime lighting, and privacy, with easy access and handicap accessibility.
The columbarium is a granite structure providing niches (sacred openings) for the permanent placement of urns that hold cremated remains. Each niche holds up to two urns. The site is designed to hold three columbarium units.
he Memorial Wall offers a wonderful opportunity to honor a loved one by adding their name to a plaque for the wall. Each 2" x 5" steel plaque
contains two lines: The first line lists the name of the deceased, the second line lists the year of their birth and of their death.
Order forms for the plaques are available at the church office, both church Welcome Centers and at: bethelhudson.org/resources,
Bethel's Memorial Garden is located at the Highlands Campus.
Click here for a video tour of the Memorial Garden/Wall/Columbarium
For more information, contact the church office.

Bethel Memorial Wall
Memorial Wall Plaques may be ordered now.
Plaques purchased for Bethel's Memorial Wall by October 14 will be placed on the wall prior to All Saints' Day. Plaques may be purchased by or for Bethel members and each inscription will be two lines, the first will contain the name of the deceased and the second line will list the birth and death years. Plaques are placed on the Wall twice a year, in the spring and in the fall. The cost of the plaques is $175 for one and each additional purchased at the same time is $150. Order forms are available at the Downtown office or please click on: Memorial Wall Inscription Order Form
The Memorial Wall is part of the Memorial Garden project. In addition to the Wall, the Garden holds an 80 niche granite Columbarium and is adorned with flower boxes all summer long as well as benches and shrubs throughout the garden. This is a peaceful area for remembrance and meditation.