GOAL
We strive to build in each youth a strong biblical and Lutheran foundation as well as equip them to Connect, Grow, and Serve.
---
CONFIRMATION | GRADE 9

Classes are held on Wednesdays from 7:00-8:30pm during the school year. This program includes large and small group times that explore faith and apply faith to everyday life challenges, ultimately supporting the youth to define their own faith statement. These classes are led by Pastor Ladd Sonnenberg, Pastor of Youth and Families.
Click HERE to register your student.
---
CONFIRMATION | GRADE 10
Congratulations to Bethel's Confirmation Class of 2023!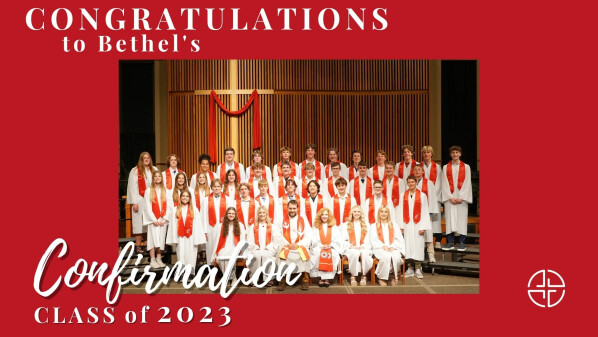 ---
HIGH SCHOOL YOUTH GROUP WEDNESDAYS

The High School Youth Group meets on Wednesdays at Bethel's Downtown campus in the Engedi space from 7-8:30pm. The evening is full of music, devotions and an activity. Past activities include service projects, games and preparing college care packages. Connect on Facebook (HERE) for the latest activities and events!
Register for reminders and access through the Remind app. Just text @jacobsum to 81010. If you have questions, just message Jake at .
---
High School Ski Trip 2024 - Lutsen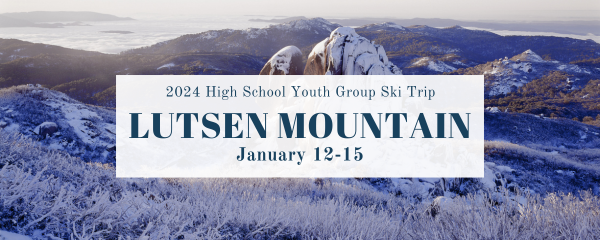 High School students will travel to Lutsen, MN for a fun weekend of skiing at Lutsen Mountain with friends!

DEPART: Friday, January 12 (after school, 3:30pm)
RETURN: Monday, January 15 (late afternoon)
WHO: High School Student (grades 9 - 12)
COST: $600
Includes - transportation, lodging, lift tickets and most meals
Excludes - money for fast food, ski rentals or souvenirs
$100 non-refundable deposit due at sign up
Deposit is included in the overall price
Registration is limited to 20 students, so register now to reserve your spot!
Register HERE
---
HIGH SCHOOL MISSION TRIP - MEMPHIS, TN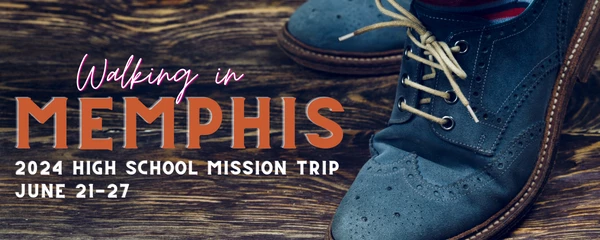 In the summer of 2024, Bethel's high school youth will travel to Memphis, Tennessee for a week of mission and learning! Memphis is one of the most religiously diverse cities in the country offering numerous opportunities to share God's love. Students will partner with local pastors in the Memphis community serving those in need.
Our mission trip partner, Praying Pelican Missions, has a long history of mission and service in this area.
In addition to the mission work, there will be an opportunity to enjoy the local culture and rich history of the area. On the drive to Memphis, the group will stop in St. Louis to tour the Arch.
Dates: June 21-27
Cost: $650 (includes housing, food, activities & transportation)
Who: students in grades 9-12 for 2023-24
Deposit: $100 non-refundable to reserve your spot
Register HERE
Registration Deadline: May 1
Fundraising: Fundraising will be available to help offset the cost.
NOTE: Thos attending both the High School Mission Trip and the ELCA Youth Gathering will have the cost reduced by $100.
Praying Pelican Paperwork - Additional paperwork is required by Praying Pelican so be watching for an email from them soon.
Scholarships are available - click HERE to complete the application form.
---
ELCA YOUTH GATHERING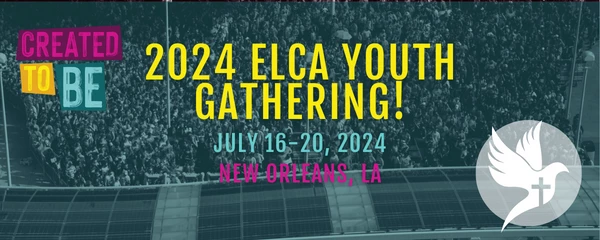 Every three years, 30,000 high school youth and their adult leaders from across the Evangelical Lutheran Church in America gather for a week of faith formation known as the ELCA Youth Gathering. Through days spent in interactive learning, worship, Bible study, service and fellowship, young people grow in faith and are challenged and inspired to live their faith in their daily lives.
This is your chance to experience Created to Be!
This year the Gathering is in New Orleans, so to reduce travel time, we will be flying to the Gathering.
Click HERE to learn more about the Gathering.
Register HERE
COST DETAILS & PAYMENT SCHEDULE
Early bird registration is now through November 1 when the price increases by $50. This price includes the participation fee, transportation, housing, meals, t-shirt. Students should plan to bring spending money for snacks, swag and worship offering.
$150 non-refundable deposit due at registration
$850 balance due by May 24
SCHOLARSHIPS
There are funds available for scholarships for this event. CLICK HERE TO APPLY FOR SCHOLARSHIP
---
BETHEL'S WINTER WEATHER POLICY
It is Bethel's policy to cancel or postpone youth/children's activities if Hudson schools are closed due to weather.