GOAL
We strive to build in each youth a strong biblical and Lutheran foundation as well as equip them to Connect, Grow, and Serve.
---
CONFIRMATION | GRADE 9

Classes are held at 6pm on Wednesdays during the school year. These classes are led by Pastor Ladd Sonnenberg, Pastor of Youth and Families.
The format of these classes will look different than the past and is still being determined. When the plan is finalized, it will be posted here and communicated to all registrants. It is important to register now so that small groups can be formed before classes begin. It all might look different, but one thing that won't change is our commitment to Connect, Grow & Serve with youth.
---
CONFIRMATION | GRADE 10
Congratulations to Bethel's Confirmation Class of 2020! Click below to watch the services or move throughout the video to watch a particular small group.
---
HIGH SCHOOL YOUTH GROUP WEDNESDAYS

The Youth Group Schedule is different than usual due to the pandemic. Connect on Facebook (HERE) for the latest activities and events!
Register for reminders and access through the Remind app. Just text @jacobsum to 81010. If you have questions, just message Jake at
---
HIGH SCHOOL MISSION TRIP 2021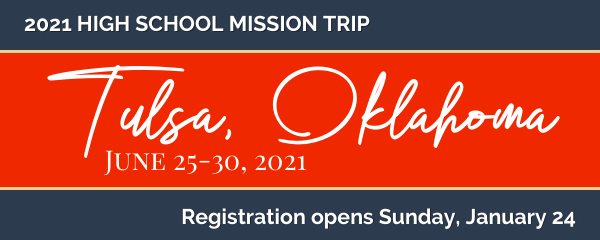 Check HERE for details & registration!
---
inFaith Community Foundation - Scholarships
Bethel is pleased to promote the inFaith Community Foundation Scholarships that benefit students within the churches that utilize this foundation, which the Bethel Endowment Fund uses to invest its funds. There are four scholarships available, two for $5000 and two for $3000, all due April 30, 2021. Click HERE to learn more about and apply for these scholarships.