GOAL
We strive to build in each youth a strong biblical and Lutheran foundation as well as equip them to Connect, Grow, and Serve.
---
CONFIRMATION | GRADE 9

Classes are held on Wednesdays from 6:00-7:30pm during the school year. This program includes large and small group times that explore faith and apply faith to everyday life challenges, ultimately supporting the youth to define their own faith statement. These classes are led by Pastor Ladd Sonnenberg, Pastor of Youth and Families.
Click HERE to register your student.
---
CONFIRMATION | GRADE 10
Congratulations to Bethel's Confirmation Class of 2022!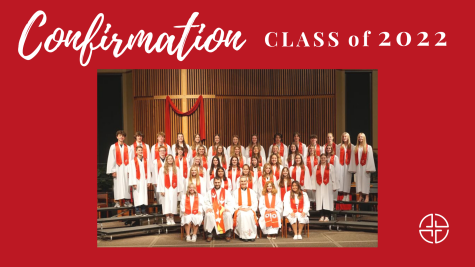 ---
HIGH SCHOOL YOUTH GROUP WEDNESDAYS

The High School Youth Group meets on Wednesdays at Bethel's Downtown campus in the Engedi space from 7-8:30pm. The evening is full of music, devotions and an activity. Past activities include service projects, games and preparing college care packages. Connect on Facebook (HERE) for the latest activities and events!
Register for reminders and access through the Remind app. Just text @jacobsum to 81010. If you have questions, just message Jake at .
---
High School Mission Trip 2023 - Providence, Rhode Island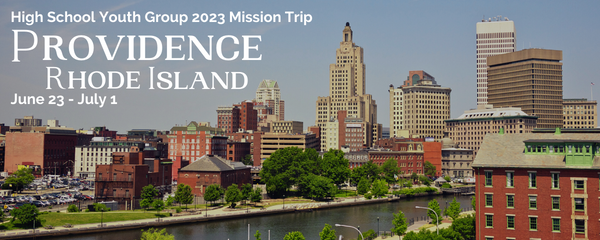 In the summer of 2023, Bethel's high school youth will travel to Providence, Rhode Island for a week of mission and learning! New England is the birthplace of the United States making the area rich in history and culture built on Christianity although only 57% of Bostonians currently claim to be Christian. Youth will partner with local churches and non-profits to serve the community and share Jesus' love. Our mission trip partner, Praying Pelican Missions, has a long history of mission and service in this area.
In addition to the mission work, there will be an opportunity to enjoy the local culture and nature.
Dates: June 23-July 1
Cost: $575 (includes housing, food, activities & transportation)
Who: students in grades 8-12 for 2022-23
Registration Deadline: May 1
Click HERE to register.
Fundraising - Fundraising will be available to help offset the cost.
A Youth Ministry Waiver is needed for all student participants. If your student completed the form earlier in the school year and nothing has changed, nothing more is needed. If changes have occurred, please click HERE to complete the form again.
Praying Pelican Paperwork - Additional paperwork is required by Praying Pelican so be watching for an email from them soon.
Scholarships are available - click HERE to complete the application form.
Chaperone space is limited on this trip so if you're interested, contact Jake Summerville ( ). Bethel covers the cost of the chaperones.
---
TEC Retreats
Teens Encounter Christ is a way for youth to growth in faith with their peers through an immersive experience. Upcoming TEC weekends include:
TEC 124 - July 21-23, 2023
TEC 125 - Nov 17-19, 2023
TEC 126 - Feb 9-11, 2024
TEC 127 - May 17-19, 2024
For details and registration click HERE.
---
BETHEL'S WINTER WEATHER POLICY
It is Bethel's policy to cancel or postpone youth/children's activities if Hudson schools are closed due to weather.