ADULT EDUCATION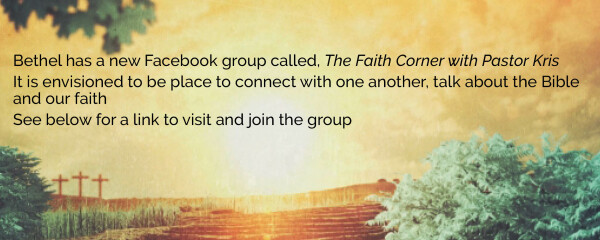 Pastor Kris has started a Facebook group for members and friends of Bethel. It's brand new and evolving, but envisioned to be place to connect with one another, talk about the Bible and faith.
Pastor Kris will be posting devotionals, studies, and questions to think about.
Click here to join the discussion and the group.
---
PREVIOUS CLASSES
OPIODS - THE GOOD, THE BAD & THE CRISIS
On Tuesday, June 18, 2019 Dr. Heather Blue gave a presentation describing what opioids are and how they can be appropriately used for pain treatment. She also discussed the dangers of opioid overdose and factors that increase overdose risk. Additionally, her presentation provided current statistics on opioid overdose deaths and ways these deaths may be prevented.
Click here to view the presentation on you tube
Click here to view the presentation via The River Channel's Facebook Page
---
MENTAL HEALTH IN THE ST. CROIX VALLEY
Bethel's past series: Mental Health in the St. Croix Valley helped to reduce stigma of Mental Health. You can watch the series below:
Part 1 with Dr. Chris Babbitt and Personal Story from Anna Johnson
Part 2 with Rev. Dr. Gary Wilkerson and Personal Story from Kaitlin Dulyn
Part 3 with Panel Discussion: Dr. Chris Babbitt, Sarah Jamieson, Angela Goebel, James Wildman