BETHEL QUARTET
During this time of Covid19, Bethel's Director of Traditional Music, Skip James (renowned pianist, composer, conductor and accompanist) has assembled a stellar quartet that includes: Mezzo-soprano, Margaret Jane Wray; Helden-Tenor, Obed Floan; Dramatic-Soprano, Megan Wagner; (Obed and Megan also happen to be married) and Bass-Baritone, Mark Billy.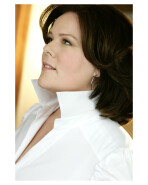 Margaret Jane Wray is an American dramatic soprano known for her interpretations of the works of Richard Wagner.
Wray began her career as a member of the Metropolitan Opera's Young Artist program in the mid to late 1980s. She made her debut with the company in 1987 as Annina in Verdi's La Traviata. Wray was quickly identified as one of the most talented young artists in the field and success soon followed. In 1989, Wray was awarded the Richard Tucker Award. Wray went on to appear in lead roles with many of the world's leading opera companies including the Metropolitan Opera, Pittsburgh Opera, Cincinnati Opera, Seattle Opera, La Scala, the Bavarian State Opera, the Berlin State Opera, Opéra National de Paris, La Monnaie, L'Opéra de la Bastille, Oper Frankfurt, Teatro Regio (Turin), Théâtre du Capitole, Teatro Massimo Bellini, Opéra de Nice, and Welsh National Opera among others. Wray has also had a prolific career as a concert artist appearing with many of the world's finest conductors including Daniel Barenboim, Mariss Jansons, Seiji Ozawa, Kwun Chung and James Conlon. She has also performed with many of the world's great orchestras including the New York Philharmonic, Boston Symphony Orchestra, Chicago Symphony and National Symphony Orchestra among others.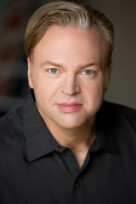 Obed Floan has been hailed as having a voice "with unforced power, purity of tone, and all the vocal bloom of youth" and possessing a "genuine helden sound" (Wagner Society of Ohio) and sang "Nothung! Nothung! from Wagner's Siegfried in a voice of spun gold" (Brooklyn Daily Eagle).
Mr. Floan has performed as the tenor soloist in Handel's Messiah, Saint-Saëns' Oratorio de Noël, Schubert's Mass in G and Mass in A-flat, Mendelssohn's Elijah, Haydn's The Creation, Puccini's Messa di Gloria, Dubois' The Seven Last Words of Christ, and Beethoven's Ninth Symphony. Roles performed include Florestan in Beethoven's Fidelio, Laça in Janáček's Jenůfa, Second Nazarene in Strauss' Salome with Minnesota Opera, Parpignol from Puccini's La Bohème and The Chaplin in Poulenc's Dialogues of the Carmelites both with Des Moines Metro Opera and selected role performances of Siegfried, Tannhäuser, and Tristan at the Wagner Intensive in Berea, Ohio.
A few of Mr. Floan's personal successes include being chosen from an international pool of contestants as one of 16 singers considered to be the world's greatest Wagnerian singers selected to participate in the 2010 Lauritz Melchior International Singing Competition, the largest in the world of its kind, under the patronage of Her Majesty Queen Margrethe II held in Aalborg, Denmark. In 2012 and 2013, Floan was a winner of The Wagner Society of New York Encouragement Grant. Floan was also a 2015 finalist of the Classical Singer Magazine International Vocal Competition Emerging Professional Division and the 2015 winner of The Gerda Lissner Foundation International Vocal Competition - Wagner Division which resulted in his Carnegie Hall Debut in April 2015.
For over 20 years, his quest for singing knowledge has brought him all over the world to work with other master teachers and famous opera singers. He firmly believes that it is his duty as a lover of the craft of singing to share his knowledge, expertise, and love of music with the masses. His students go on to perform and work professionally in both national and international opera houses, Broadway national tours, college and university productions, prestigious summer programs and young artist programs, local community theater, and high school theater, as well as on television and the big screen.
Mr. Floan, along with his wife, Megan Wagner, are Co-Founders of St. Croix Valley Opera and M-OStudio Enterprises, LLC. They bought their first house in Bayport, MN in January 2020.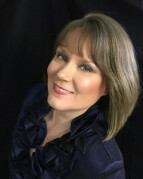 Megan Wagner obtained her Master of Music degree from the University of Minnesota where she performed the role of Kostelnicka in Jenůfa. She also performed scenes from Die Walküre as Sieglinde, Die Zauberflöte as 2nd Lady, Der fliegende Holländer as Senta, and Peter Grimes as Ellen Orford. She was guest soloist for the Wagner Society of the Upper Midwest, and traveled to Lichtenberg, Germany to study with Siegfried Jerusalem at the Haus Marteau Internationale Musikbegegnungsstätte.
While a doctoral fellow at the University of Oklahoma, Ms. Wagner performed the roles of Dianna in Iphigènie en Tauride, Bradamante in Alcina, and Arminda in La finta giardiniera. She performed scenes as Donna Anna in Don Giovanni, Vitellia in La clemenza di Tito in Verona, Italy, Elsa in Lohengrin and Irene in Rienzi with the BW Wagner Intensive.
Ms. Wagner has performed the role of Prince Charming in Cendrillon with Garden of Song Opera, performed scenes as Brünnhilde in Die Walküre – Act III with the Bloomington Symphony, Aida in Aida, Nedda in I Pagliacci, Desdemonda in Otello, Marietta in Die tote Stadt, and Lauretta in Gianni Schicchi in Oklahoma, Elvira in Ernani with the Kenwood Symphony Orchestra in Minnesota, and Maid Servant #7 in Elektra with Minnesota Opera.
Concert soloist performances have included Bach's Wachet Auf, Haydn's The Creation, Puccini's Messa De Gloria, Schubert's Mass in A Flat, Mass in G, Mass in C Major, Handel's Messiah, Mozart's Requiem, Missa Brevis in C, Missa Brevis in D, Coronation Mass, Regina coeli in C Major, and Kodaly's Missa Solemnis.
Ms. Wagner is a resident of Bayport, MN and is Co-Founder of St. Croix Valley Opera and M-OStudio Enterprises, LLC along with her husband, Obed Floan.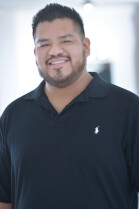 Mark Billy native (Choctaw tribe) baritone, is one of the most promising young baritones on the opera, concert, and recital stage today. Most recently Mark sang the role of Angelotti in the Northern Lights Music Festival's production of Tosca in the Iron Range. While at NLMF the baritone was engaged to sing a recital of Strauss lieder, Duparc mélodies, and songs by the American composer Samuel Barber. During the 2019-20 season Mark was to sing the role of King's Man in Minnesota Opera's world premiere production of Edward Tulane, by Paola Prestini due national pandemic cancellations this production was postponed to the 2021-2022 season. This summer Mr. Billy was to make his role and house debut at Mill City Summer Opera, singing Marullo in Katherine Carter's production of Rigoletto as well as to cover the title role. Last October Mark joined the St. John's Boys Choir to sing the role of Mega the Baker in Stephen Paulus' opera The Star Gatherer. Mr. Billy was also the featured soloist in Mozart's Requiem with the St. Catherine Choral Society and was a featured soloist at Hennepin Avenue United Methodists Church in Gerald Finzi's In Terra Pax.
In 2019 Mr. Billy was a Young Artist with Hawaii Opera Theatre where he sang the role of Figaro in their touring production of The Barber of Seville on Oahu, Kauai, and the Big Island. Following the tour, the baritone made his debut in the role of Marchese in La Traviata on HOT's main stage, where he also covered Quinn Kelsey in the role of Germont. Also in 2019, Mark was featured as Marchese in La Traviata on the mainstage at the Northern Lights Music Festival.
In 2018 Mark was a Young Artist with Fargo Moorhead Opera singing Melisso in Handel's Alcina, and appeared as a featured soloist with Minnesota Chorale (Messiah), the East Metro Symphony (Beethoven 9), and Hennepin Avenue Methodist Church (Duruflé Requiem). Mark was also First Place Winner in the 2018 Schubert Club Competition.
Hailing from Finley, Oklahoma, Mark's undergraduate studies in voice at the University of Oklahoma were under the mentorship of baritone Richard Anderson. The baritone also studied with the legendary mezzo-soprano Marilyn Horne. Mark's graduate studies at Indiana University's Jacob School of Music and were with soprano Carol Vaness. Mark is also an accomplished clarinetist, having studied with David Etheridge at the University of Oklahoma. Currently Mark serves as a baritone/bass soloist at Hennepin Avenue United Methodist Church, as Cantor at St. Stephen's Catholic Church, as Soloist/Chorister at Minnesota Chorale, and is a member of Minnesota Opera Chorus.
---
Bethel is blessed with a renowned music ministry. In addition to the many gifted musicians who enrich worship each week, there are a variety of ways for you to connect at Bethel through music. Covid19 has unfortunately put some of these ministries on hold for awhile, but we pray they all will resume soon.
BETHEL CHORALE
If you enjoy the finest classical music composed for sacred service, and have some experience singing in a group, you're invited to sing with Bethel Chorale. Advanced musical skills are not mandatory, but you'll find that your appreciation and performance abilities are enhanced with every rehearsal. So come help enhance worship with great art, and find your personal faith growing as a result. This group rehearses on Tuesdays @ 7pm @ Downtown Campus.
CONTACT: Skip James, Music Director
NEW SONG WORSHIP BAND
Bethel's New Song band leads the music at the Saturday 5:30pm and Sunday 9:30am worship services. Do you have an interest in contemporary music and want to share your gifts as a singer or instrumentalist? We'd love to know!
CONTACT: Craig Koehnen, Contemporary Music Director
BETHEL BELL CHOIR
Bethel's Handbell Choir, under the direction of Sonja McGill, brings music to worship monthly and on special occasions. Rehearsals are Wednesdays @ 6pm @ Highlands Campus. Are you interested in ringing bells? Now's the time to come on board.
CONTACT: Sonja McGill, Director
YOUTH MUSIC
Join us in welcoming to the Bethel staff, Kathy Beito, the Youth Music Coordinator. Kathy looks forward to connecting with youth in Middle School, High School, and College-Age. Kathy says, "Performing music in front of people can be an overwhelming thought to some. It gets easier the more you do it! More importantly, it is a wonderful way to use your talent, give praise to God and enhance our worship at Bethel." Kathy invites interested youth to meet to help and answer any questions, match youth up to a worship service, or work together to find the right music.
CONTACT: Skip James, Music Director or CONTACT: Craig Koehnen, Contemporary Music Director
MUSIC MINISTRY
Are you a gifted musician? Do you sing or play an instrument and are willing to share your talents in a limited capacity - perhaps during a worship service or special event? Special guest musicians are always needed, of any age, to enrich the worship experience.
CONTACT: Skip James, Music Director or CONTACT: Craig Koehnen, Contemporary Music Director