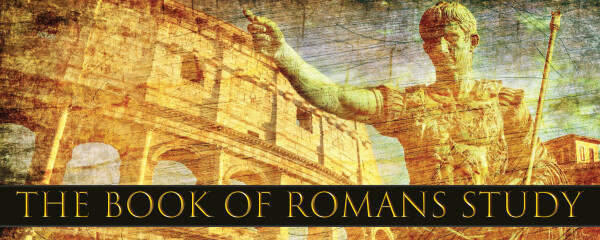 THE BOOK OF ROMANS STUDY (The Purest Gospel)
Join Pastor Kris on a five-week study of Romans and learn why Martin Luther called it the "purest Gospel" and the "most important piece in the New Testament." Study questions will be provided.
Tuesdays, February 2 -March 2 | Via Zoom | 7-8 pm
Please click here to register to be a part of this Zoom study; a link will be sent prior to the first class.
---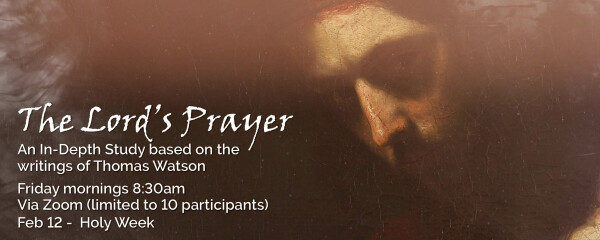 THE LORD'S PRAYER | An In-Depth Study, based on the writing of Thomas Watson
Thomas Watson was a 17th Century Anglican Bishop. He was a very prolific writer, and published his comments on the Lord's Prayer in 1692, which may be the one of the most comprehensive discussions of the prayer and what Jesus really meant. In his discussion of Lead us not into temptation, for example, he describes twenty-six subtleties that Satan uses to tempt God's people.
The study will be hosted by Steve Heilmann and a synopsis of Watson's writings will be provided.
Fridays at 8:30am | February 12 - March 26 | via Zoom
This class is limited to 10 participants. CLICK HERE to register.
---
WOMEN OF BETHEL GATHERING CIRCLES
Please call the Bethel (715.386.8821)office for the latest information regarding these meetings during the time of Covid.
All women are invited to attend a gathering of their choice. Each month, there are four gatherings to connect with other women.
Those that meet on the second Thursday of each month are:
Dorcas Gathering (9am, Downtown Campus)
Mary Gathering (1pm, Downtown Campus)
Ruth Gathering (7pm, location noted on the calendar)
The Naomi Gathering meets on the second Monday of each month (2pm, location noted on calendar)
---
ABC
Gather after on Sundays in the Conference Room for ABC (Adult Bible Class). This class, held throughout the school year. Please contact Karen Pavlis for meeting details during Covid.
---
MEN'S BIBLE STUDY
Men gather (currently via Zoom) each Saturday morning at 7:15am to discuss the New Testament. Led by the Holy Spirit, you can contact participant Aethan Hart for the Zoom link. You are welcome to join the discussion.
---
MEN'S FELLOWSHIP BREAKFAST AND BIBLE STUDY
A group of men gather on the 1st & 3rd Wednesdays of the month at 6:30am at Keys Restaurant in Hudson. This group welcomes any men who wish to connect and grow together.
Please check with the contact for this group, Curt Larson for information about meetings during Covid.
---
BIBLE STUDY INTEREST
If you are interested in joining a Bible Study, or would like to talk about starting one, please click here to email Pastor Kris.