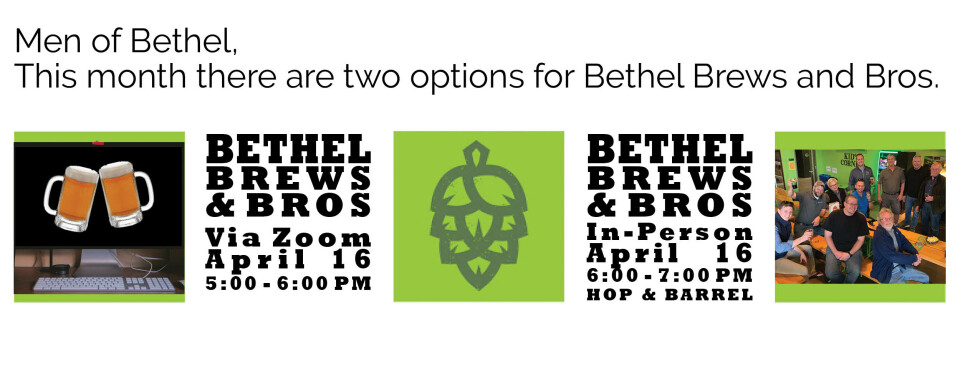 Third Friday of the month, 5:00 PM - 7:00 PM
Bethel, Brews, and Bros. is a once a month (third Friday of each month) time for any guy "Bros" 21 years or older to get together enjoy a beer (on you), snacks (on us) and great conversation (with others). This is a great opportunity to catch up with friends and meet other guys from Bethel.
THIS MONTH THERE WILL BE TWO OPTIONS TO GATHER FOR BETHEL BREWS AND BROS.
Friday, April 16 | 5:00 - 6:00PM Virtually Via Zoom Click here to contact Pastor Ladd for the the Zoom link.
Click here for a video invitation from Pastor Ladd for the Zoom version of BBB
Friday, April 16 | 6:00 - 7:00PM In-Person | Hop and Barrel
Feel free to bring a friend if you would like. Can't wait to see you there and if you have any questions contact Pastor Ladd.