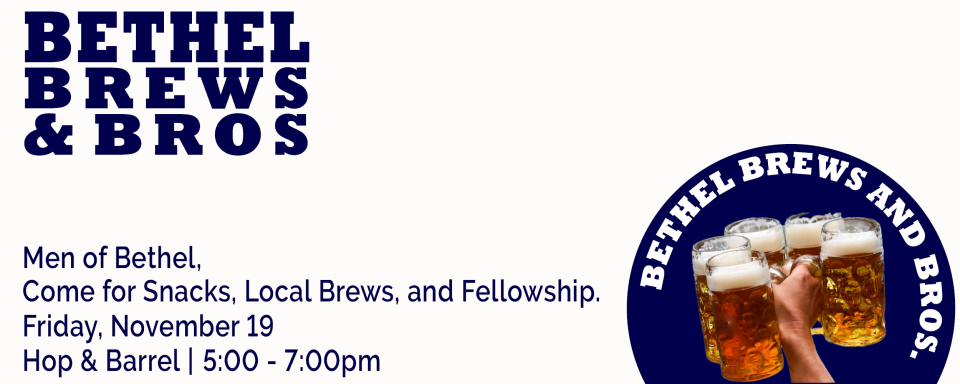 Third Friday of the month, 5:00 PM - 7:00 PM
Bethel Brews and Bros. is BACK!
Bethel, Brews, and Bros. is a once a month (third Friday of each month, September - May) time for any guy "Bros" 21 years or older to get together enjoy a beer (on you), snacks (on us) and great conversation (with others). This is a great opportunity to catch up with friends and meet other guys from Bethel.