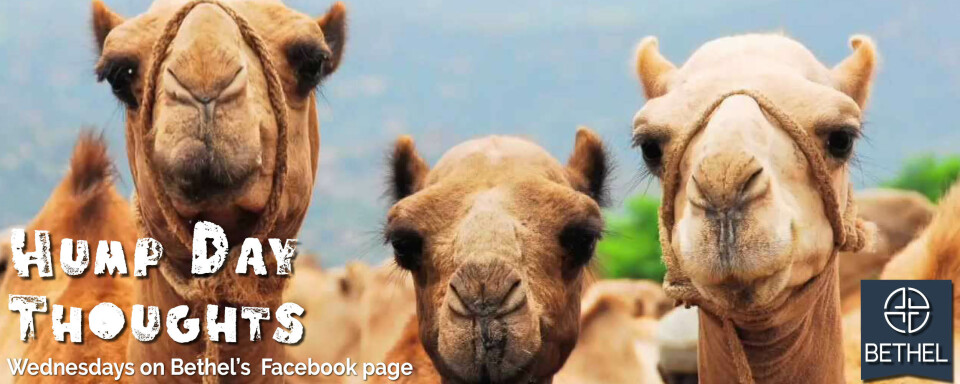 Every Wednesday, 4:00 PM - 4:15 PM
Hump Day Thoughts began shortly after the pandemic changed nearly every aspect of our lives in March 2021.
Every Wednesday, one of Bethel's Pastors shares a brief (5 minute), from-the-heart video on Bethel's Facebook page.
Each week is a little different, but it's likely there'll be little bit each week about managing these uncharted times, with grace, humor and faith.