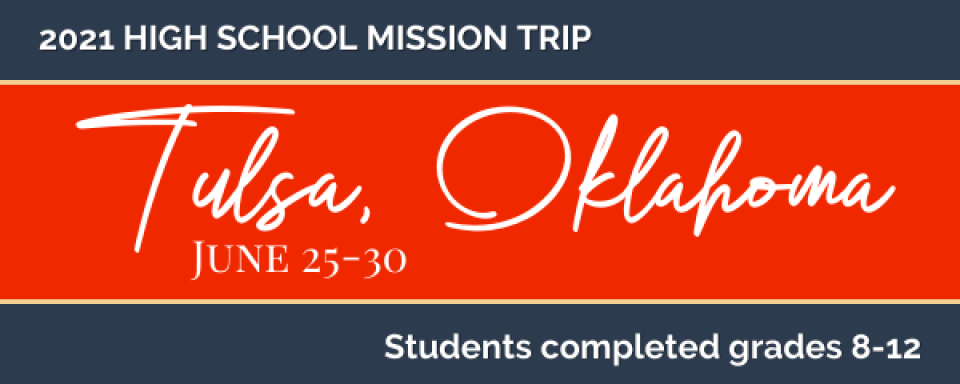 Friday, June 25, 2021 - Wednesday, June 30, 2021
Get ready for it - High School is preparing for a mission trip to Tulsa, Oklahoma! Bethel is partnering with Praying Pelican Missions to offer a customized mission experience for Bethel youth in urban Tulsa. There, youth will partner with a local church to reach across economic, social and racial divides to make a real difference in the community. In addition to the mission work, there will be an opportunity to visit a local civil rights museum and have fun with the locals. This will be an impactful and learning experience for all!
This trip is led by Jake Summerville.
Dates: June 25-30
Cost: $450 (includes housing, food, activities & transportation)
Who: students completed grades 8-12
Registration Deadline: May 15
Fundraising - There aren't specific plans yet, but fundraising will be available to help offset the cost.
Scholarships are available - click HERE to complete the application form.
Bethel is partnering with Praying Pelican Missions to conduct this mission trip. Click HERE to learn more about PPM!
One Site, Two Separate Mission Trips
Did you notice the College Aged Mission Trip is also going to Tulsa these dates? It might be a common location and common dates, but that's where the similarities end. This really will be two separate mission trips though - the high school and college-aged adults will be have separate work groups, devotions, meals, social activities and more. Jake Summerville will lead the High School group and Pastor Ladd will lead the College-Aged group. Students graduating from 12th grade this year can register for either trip.