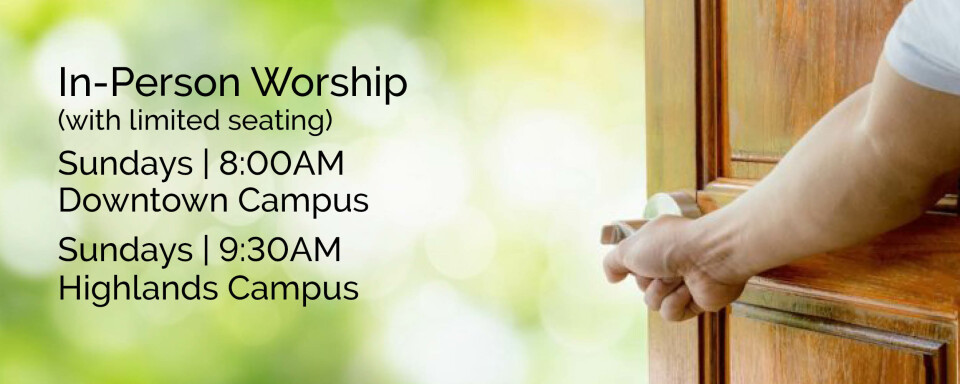 Every Sunday, 8:00 AM - 10:30 AM
On Sundays, Bethel celebrates in-person and online Sunday worship. For those who feel more comfortable continuing to worship at home, the livestreams of the 8am and 9:30am services will continue. Lots of things will look very familiar, but you'll notice a few changes:
Seating will be limited to 40 people at the 8:00AM service at the Downtown Campus
Seating will be limited to 65 people at the 9:30AM service at the Highlands Campus
There will be lots of precautions to help you feel safe
All in attendance must wear a mask (we'll have extras on hand if you forget yours).
There will be several hand-sanitizer stations
Social distancing will be observed (family groups will sit together, albeit distanced from other individuals and families)
You may also call Tammy at the Bethel office (715.386.8821) M-F, 9am-3pm to reserve a spot.