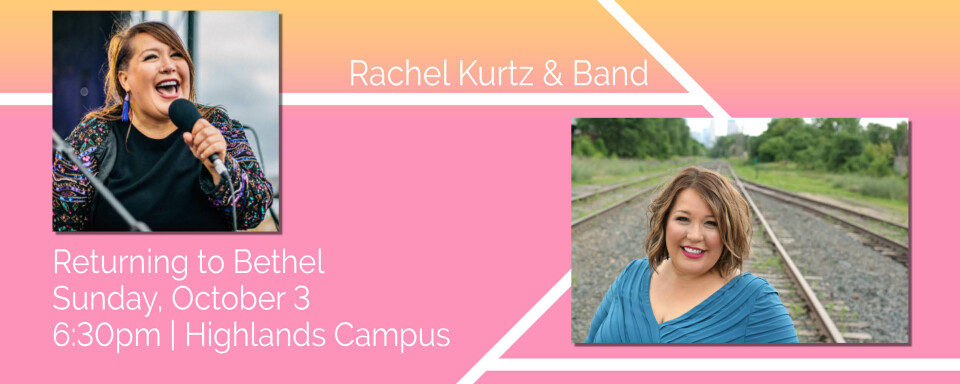 Sunday, October 03, 2021, 6:30 PM - 8:30 PM
Rachel Kurtz:
Rachel was the featured singer/songwriters/speaker/storyteller at the Women's Retreat in August and Bethel is pleased to welcome her back along with her band!
Kurtz has been touring and singing for almost 20 years. She speaks frankly about love, God, parenting, heartbreak and her infectious laugh is peppered throughout her concerts. Her songs are rife with emotion and can make you get up and dance. Whether she is singing in a bar or church, her voice can cut through the noise and gives the listener a place to rest.
​She has sung at that last 6 national youth gatherings and her song "Make a Difference" is sung nationwide on any given Sunday.
Come on out to hear her sing, you will be surprised and delighted.
Bethel is pleased to sponsor this event, but free will donations are welcome! Donations will be used to help fund the next Women's Retreat scheduled for April 2022.
Click here to view Rachel's website
Click here to see Rachel sing Halleluja at an ELCA Youth Gathering