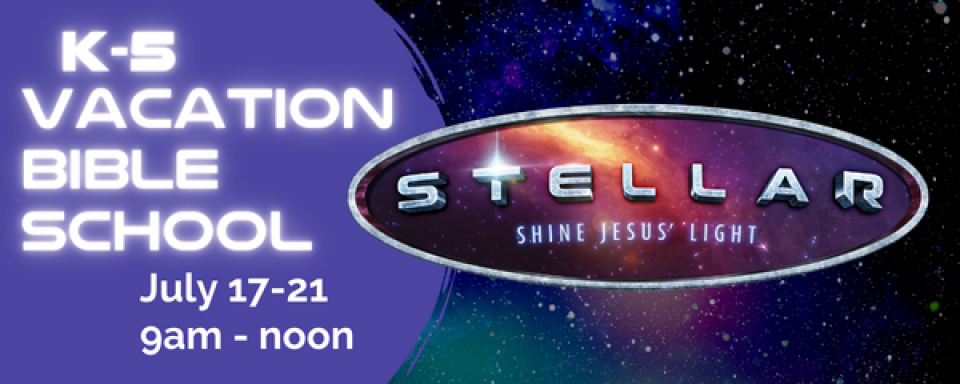 Daily, from 07/17/2023 to 07/21/2023, 9:00 AM - 12:00 AM
STELLAR: Shine a light on Jesus' love!
Launch kids on a cosmic quest where they'll have a blast shining Jesus' light to the world. Stellar rockets kids on an out-of-this-world adventure that's light years of faith-building fun. Each day at Stellar VBS, kids launch into field-tested rotations that reinforce relevant Bible Points and immerse kids in new adventures.
The experience includes lively activities, fun snacks, new songs and the love of Jesus to take with them in life.
Kindergarten-5th Grade Stellar VBS
July 17-21, 9am - noon
$35/participant
Bethel Highlands - 504 Frontage Rd
Click HERE to register a participant
Registration Deadline: June 30
Volunteers
In order to make this awesome week a success, we need over 100 volunteers - adults, high schoolers and middle schoolers. You can help as leading a small group, games, snacks, story-telling, science, movie, decorations, music and more.

It is a blast working together, growing closer to Christ and having fun with kids. Can you be part of our team?
Click HERE to register as a volunteer!