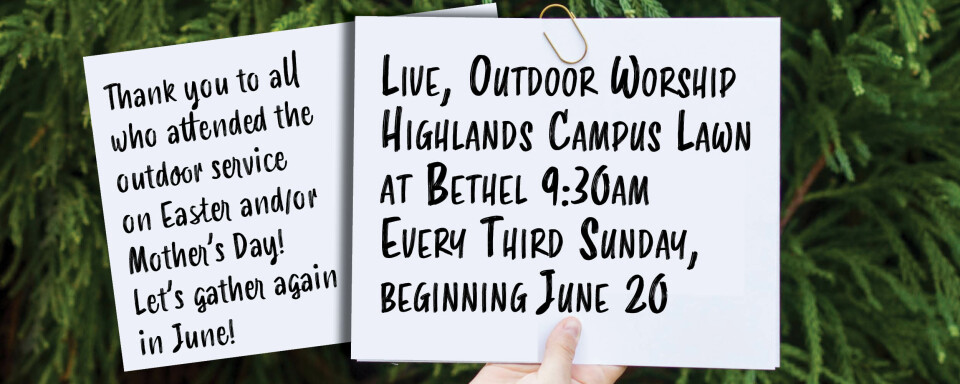 Third Sunday of the month, 9:30 AM - 10:30 AM
Thank you to everyone who made the Easter and/or the Mother's Day outdoor, in-person worship services -- it was so great to see everyone! At both those services we have been blessed with sunny skies. For the summer, Bethel will host an in-person, outdoor service every third Sunday, beginning with Sunday, June 20 (which also happens to be Father's Day!). Here are the details:

Third Sunday Outdoor Worship | Highlands Campus Lawn | 9:30am
Come early | Bring your blanket or lawn chair and grab a spot.

We will be following social distance guidelines and we ask that everyone wear a mask as they move through the crowd to their seats.

We'll have activity kits for the kids and communion kits for everyone in attendance.

The service will also be livestreamed on here on Bethel's Facebook page, YouTube channel and here on the Bethel website, so if you can't be there in person, you can still watch from your favorite spot.
Please join us in praying for great weather.
In case of inclement weather, please check here or on our Facebook page for the latest updates.